The Bachelor's Michelle Money Reveals Daughter Is on Life Support
By Taylor Fields
March 30, 2020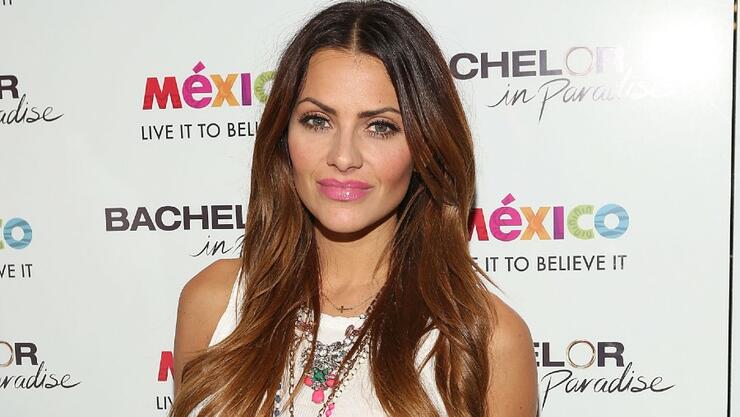 The Bachelor's Michelle Money revealed a personal tragedy on social media this week: her 15-year-old daughter Brielle is currently on life support in the ICU following a skateboarding accident.
On Instagram, Michelle posted a photo of Brielle in her hospital bed, hooked up to machines, as she shared the heartbreaking story. She asked friends and followers for prayers after explaining that Brielle "suffered a serious brain trauma and a fractured skull" following the accident. Later on in the message, she said, "This is the worst experience of my life" and urged every parent out there to always make sure their children are wearing a helmet, "even when they push back."
Read the full message below:
"Brielle was in terrible skateboarding accident and is in the ICU on life support. She suffered a serious brain trauma and a fractured skull. She is in a medically induced coma to relieve pressure in her brain. She is in amazing hands up at Primary Children's Hospital. Please - I am asking for prayers. I believe in the power of communication with whatever God you believe in. The energy of your conscious focus to send healing to my daughter is real. In whatever form
you commune with your Higher Power, please as a desperate mother, I am begging you to do so. She needs support and healing right now. And if you could send one up for me as well, I would appreciate it. This is the worst experience of my life. ALWAYS MAKE THEM WEAR THE HELMET. ALWAYS. EVEN WHEN THEY PUSH BACK. Thank you to the neighbors who happened to be on a walk and found her and called 911. You will never understand. I would not have found her in time. My heart is forever grateful. Thank you to all of you who have sent prayers and messages and love. Brielle has been through so much already this year. She has proven how strong she is. I know she will pull through. #PrayForBrie"
Michelle first appeared on The Bachelor during Brad Womack's season (season 15 in 2011), and then on the first season of Bachelor in Paradise where she left paradise in a relationship with Cody Sattler, although they eventually broke up.
Brielle just turned 15 last month (in February), and on her birthday, Michelle shared a heartfelt note for her teenage daughter. She wrote, "I am so blown away at how much she has grown up this past year. It has been so incredible watching her evolve and grow into the powerful force that she is. Ages 13-15 are brutal. Yet somehow she has overcome challenges, pushed thru difficult times, faced her fears and become stronger for it. This daughter of mine is a force to be reckoned with. To anyone reading this who knows Brielle personally, you can attest to her strength, confidence and unique ability to make everything funny! I know we don't own our children. They are here to live their own unique purpose. But I am eternally grateful that I get to be on the front row cheering her on as her mother. Her purpose is big. That, I know for certain. Happy birthday to the most incredible kid on the planet. I love you."
Chat About The Bachelor's Michelle Money Reveals Daughter Is on Life Support