Thomas Rhett Turns 30 + Lauren's Attempt To Pop Bottles Is Priceless
By Lauryn Snapp
March 30, 2020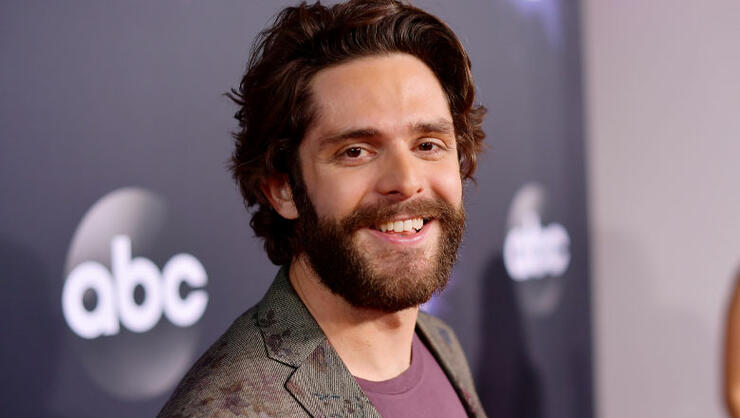 Thomas Rhett is turning heads and turning 30! 
Born March 30, 1990, the "Die A Happy Man" singer is celebrating his birthday with quarantine champagne. 
The country superstar and father of three, shared a video on Instagram showing his wife, Lauren Akins, using all of her strength to open a bottle of champagne to commemorate the special occasion. "Lauren, just try one more time," we hear Thomas laughing from behind the screen. "Mommy is struggling," he chuckles, turning the camera to show off his cute daughters Ada and Willa, who appear equally fascinated and horrified.  
"Happy birthday, daddy," Lauren says, finally popping the top off as champagne sprays over their kitchen! See the video for yourself. 
Happy Birthday, TR! 
Do you enjoy country stories like these? Bookmark www.CMTCody.com and check back daily for exclusive interviews, trending topics, and the latest from country's hottest stars. Connect with Cody Alan on socials by following along on Twitter and Instagram @CodyAlan.
Photo Credit: Getting Images.
Chat About Thomas Rhett Turns 30 + Lauren's Attempt To Pop Bottles Is Priceless