CMA Fest 2020 Canceled Due To Coronavirus Pandemic
By Blake Taylor
March 31, 2020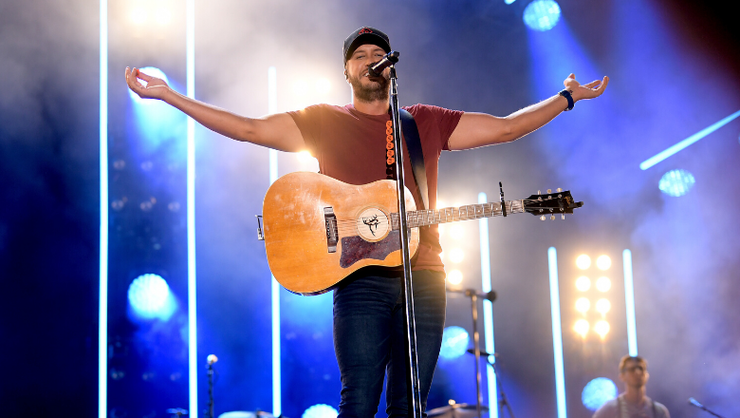 The Country Music Association has announced that the 2020 CMA Fest has been cancelled due to the ongoing coronavirus pandemic. CMA released a statement on Tuesday, March 31.
"After careful deliberation, and in following the latest guidance from national, state and local authorities, we are sad to announce that CMA Fest will not take place in 2020," the statement says in part. "As the world is still greatly affected by the spread of COVID-19, we cannot in good conscience risk the health and wellbeing of our fans, artists, staff and Country Music community."
The statement goes on to say they will honor four-day passes purchased for this year's event for the CMA Fest 2021. However, if fans prefer a full refund, they will provide one upon request if passes were purchased through Ticketmaster or the CMA Fest Box Office.
"We greatly appreciate your understanding and patience, as our actions are always in the best interest of our Country Music community. In the coming weeks and months, we will continue to bring Country fans and artists together to celebrate the unique spirit and sense of unity that is at the heart of what CMA Fest stands for. We will also share information about future CMA events and ways to support those within our community affected by the COVID-19 pandemic."
"Please keep yourself and your loved ones healthy and safe, and we hope you will join us for CMA Fest next year, June 10-13, 2021," the statement concludes.
The 2020 CMA Fest was originally scheduled for June 4-7 in downtown Nashville.
At this time, health officials with the U.S. Centers for Disease Control and Prevention have confirmed more than 163,539 cases of the coronavirus in the United States and 2,860 deaths. Globally, the virus has infected more than 693,282 people and killed more than 33,106 according to the World Health Organization.
To keep up to date on the latest news about the coronavirus and to understand what you need to stay safe and healthy, check out the Coronavirus: Fact vs Fiction podcast from CNN Chief Medical Correspondent Dr. Sanjay Gupta.