Fountains Of Wayne Singer Adam Schlesinger In Coma Due To Coronavirus
By Paris Close
March 31, 2020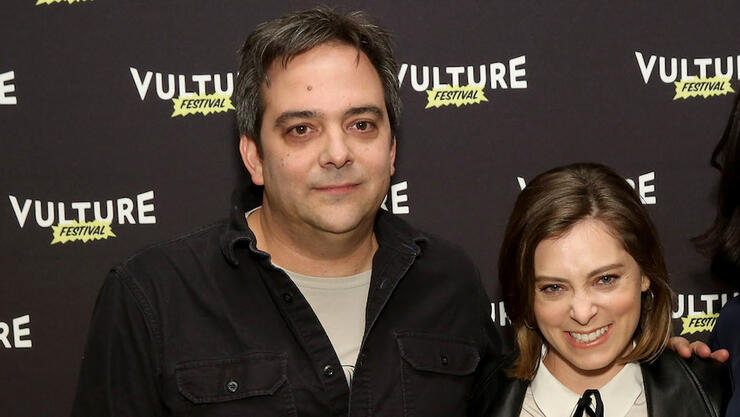 Adam Schlesinger of Fountains of Wayne is reportedly in a medically-induced coma and on a ventilator with COVID-19 symptoms, according to Deadline.
According to the site, all that's known about Schlesinger's health condition is that he's on a ventilator but no time frame has been disclosed. It's also unclear when and for how long Schlesinger has experienced COVID-19 symptoms, and neither a statement from Schlesinger nor his reps has been given as of yet.
Apart from his involvement in the band, the 52-year-old has achieved numerous accolades throughout his career, including three Emmys, a Grammy, and an Academy Award nomination for "That Thing That You Do," the titular track to the 1996 Tom Hanks starrer of the same name. In addition to movies, the singer has garnered songwriting credits across television and theater, from shows like Crazy Ex-Girlfriend and Sesame Street to the theatre production Cry-Baby: The Musical.
In music, Schlesinger's group released "Stacey's Mom," the formative 2003 jam that ascended to No. 21 on the Billboard Hot 100 and earned the rockers a Grammy nomination for Best Vocal Pop Performance.
Schlesinger is not the only celebrity to become infected with the novel disease amid the COVID-19 pandemic — many stars have contracted the virus. As of Tuesday morning (March 31), the United States is coping with over 164,000 cases of coronavirus.
To keep up to date on the latest news about the coronavirus and to understand what you need to stay safe and healthy, check out the Coronavirus: Fact vs Fiction podcast from CNN Chief Medical Correspondent Dr. Sanjay Gupta.