Mark Hoppus and Tom DeLonge Bond Over 'Tiger King'
By Katrina Nattress
March 31, 2020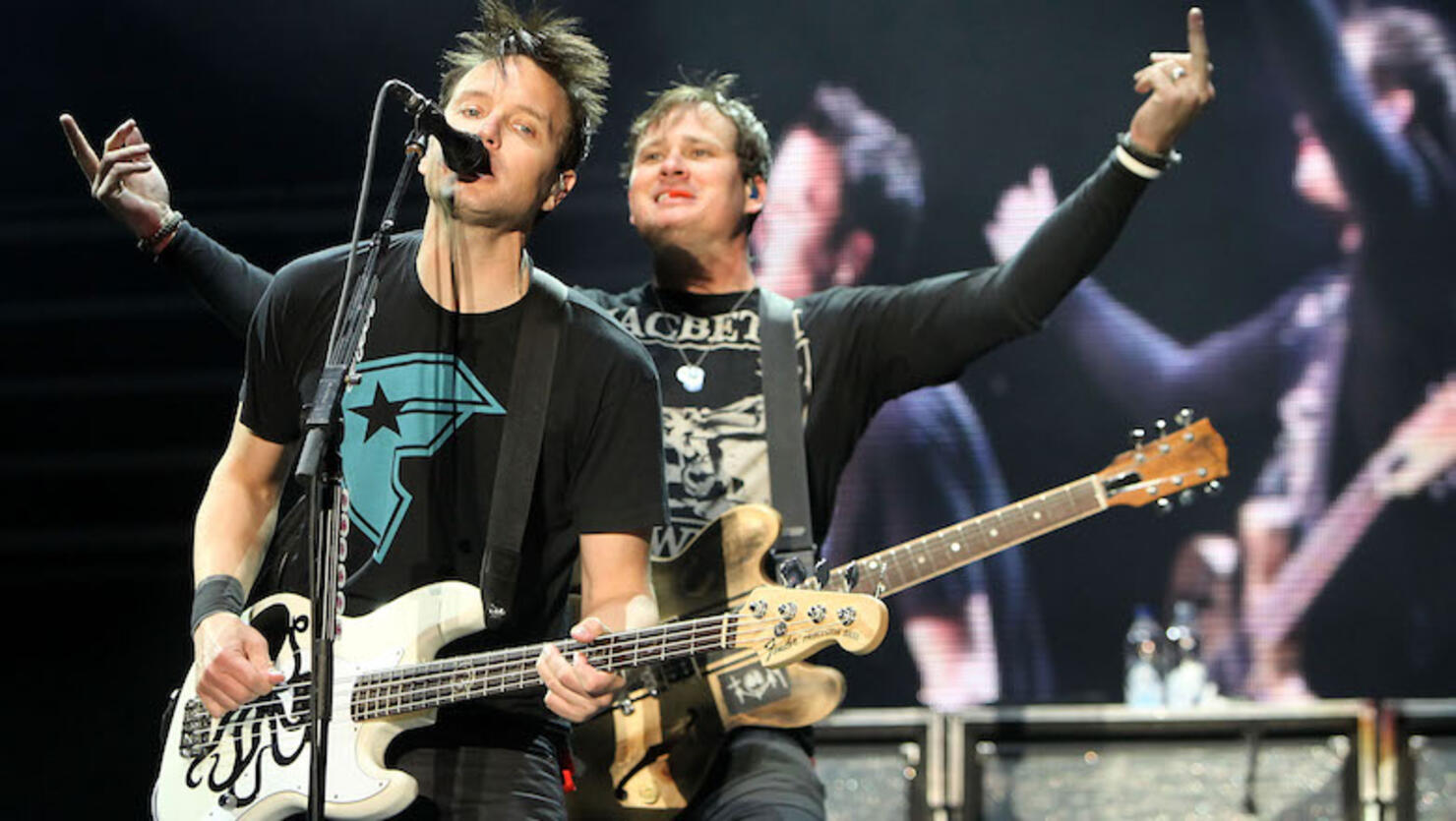 Nothing brings us more joy than seeing Tom DeLonge interact with his former blink-182 bandmates. Pair that with a hilarious Tiger King meme, and we might as well be in heaven.
On Monday night (March 30), DeLonge shared a photo of Joe Exotic posing shirtless with his two husbands and the words "I Miss The Old Blink-182" written under them. He captioned the post "I'm Joe."
As if that's not great enough as it is, Mark Hoppus commented on the picture. "The hell you're Joe. I'm Joe," he argued.
"Either way, you and I end up deeply in love and raising cats," DeLonge responded.
With everything that's going on in the world right now, this banter is exactly what we needed. See the glorious posts below.

This isn't the only quality content the Angels & Airwaves frontman has given us recently to relieve our quarantine woes. Last week, a band of artists shared a sing along to blink's "I Miss You" in response to Gal Gadot's "Imagine" video and over the weekend, DeLonge shared his part — paradozing himself like only Tom DeLonge can.
Check out the full video and his belated contribution (along with Phoebe Bridgers) below.