Zach Braff & Donald Faison Launch 'Fake Doctors, Real Friends' Podcast
By Emily Lee
March 31, 2020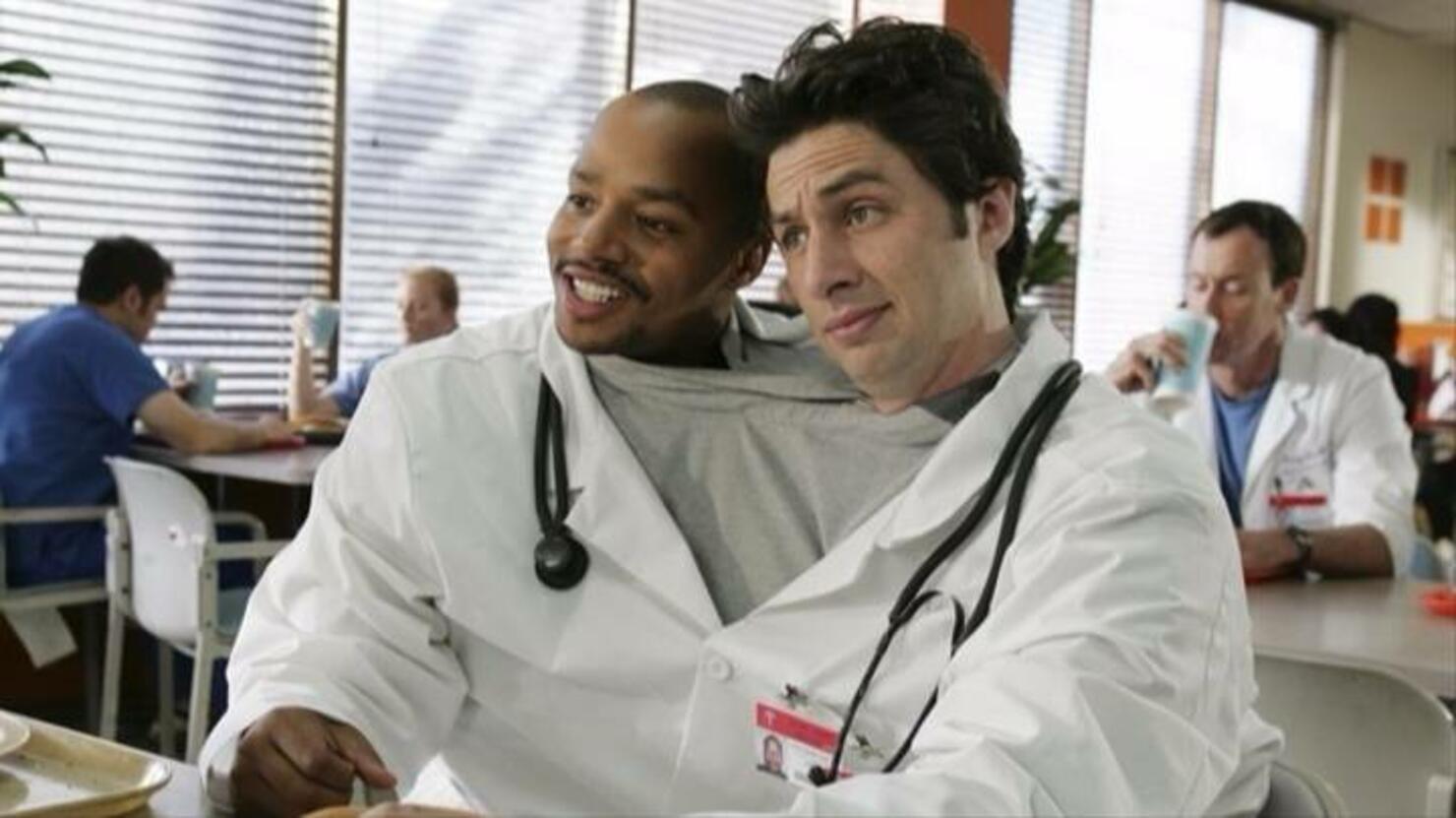 Scrubs may have ended almost a decade ago, but stars Zach Braff and Donald Faison are still IRL best friends. Since we don't get to see them goofing around as on-screen besties J.D. Dorian and Christopher Turk in new episode of the medical comedy anymore, Braff and Faison decided to revisit the old episodes and bring their fans along for the ride. On Tuesday (March 31), the actors announced they've officially launched a Scrubs rewatch podcast on iHeartRadio titled Fake Doctors,Real Friends with Zach + Donald.
Braff and Faison have been teasing the big news for quite some time now. They finally confirmed the news on their respective social media accounts on Tuesday, as well as teaming up for a special Instagram live. The pair will eventually record Fake Doctors, Real Friends in the same place, however, they'll be recording via video chat for the time being due to COVID-19.
"We did it. First episode up now. The Rewatch Podcast!!!" Braff shared on Twitter, alongside an adorable photo with Fasion that would surely make J.D. and Turk proud.
Braff and Faison chatted with Entertainment Weekly about Fake Doctors, Real Friends, as well. "It's almost like DVD commentary," Braff teased. "We'll sit around and talk about funny stories and things we remember behind the scenes."
"We started thinking of doing this for the people who did watch the show, fans of Zach and I who are wondering what we're doing and how we're doing," Faison added. "This is a great place to check-in and hopefully enjoying conversations between two best friends."
The first episode of Fake Doctors, Real Friends is available to listen on iHeartRadio as of Tuesday (March 31), which takes fans through the pilot episode of Scrubs. Every week, Braff and Faison will rewatch another episode of Scrubs until they've revisited the entire series. Keep your eyes peeled for exciting guests, including creator Bill Lawrence, as well as requests for fans to call in with questions about the show and what the hosts are up to now.