6,000 Cruise Ship Passengers Stranded At Sea Due To Coronavirus Crisis
By Paris Close
April 1, 2020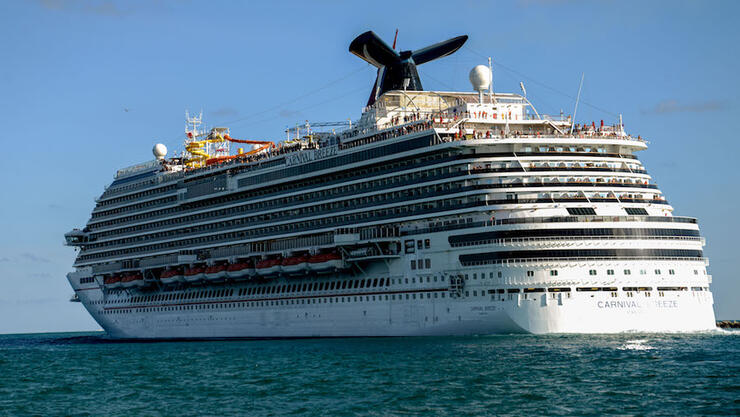 Thousands of cruise ship passengers are still stranded at sea amid the coronavirus pandemic.
Carnival Corporation, which owns major cruise lines like Carnival, Princess, and Holland America, confirmed there are "approximately 6,000 passengers onboard ships still at sea." What's more, those passengers may remain in isolation for another four weeks as ships "are expected to disembark … by the end of April," PEOPLE has learned.
A rep for the company added that, at this time, it's unclear how many different ships those passengers are aboard. "We expect to have three ships at sea by the end of this week," the rep told the outlet on March 31. "The ships that remain at sea were primarily longer cruises, including some world cruises."
The news comes in light of tighter travel restrictions in recent weeks as numerous cruise ships have been turned away from international ports due to rising concerns regarding the rapid spread of COVID-19 (coronavirus).
According to Reuters, Princess Cruise Lines' Diamond Princess and Grand Princess ships have suffered the worst from the outbreak. In the case of the former, 621 passengers tested positive for the disease and seven former passengers have now died. At least 21 Grand Princess passengers were diagnosed with the virus, and some have since died.
Along with their other owned ships, the Ms Zaandam — which had been stuck in South America en route to Fr. Lauderdale — has had four deaths onboard and 189 passengers report flu-like symptoms.
What's more, despite relief efforts to get people back on dry land, the company must take extra precautions with those who may have contracted COVID-19. They added: "Some of our crew is unable to return home, and we will be providing them with food and housing."
As of Monday (March 30), the Cruises Lines International Association, whose original timeline expected its 40 ships carrying 90,000 passengers to return to port this week, confirmed that 3.6 percent of its 277-member vessels have yet to return. Right now, approximately 10 ships with passengers aboard are still at sea, and another five are docked but cannot disembark as of yet.
To keep up to date on the latest news about the coronavirus and to understand what you need to stay safe and healthy, check out the Coronavirus: Fact vs Fiction podcast from CNN Chief Medical Correspondent Dr. Sanjay Gupta.
Chat About 6,000 Cruise Ship Passengers Stranded At Sea Due To Coronavirus Crisis