CDC Report Says COVID-19 Can Be Spread For 1-3 Days Before Symptoms Develop
By Bill Galluccio
April 2, 2020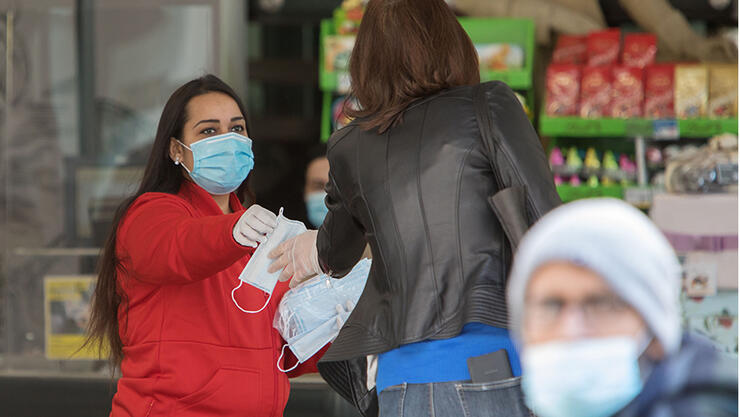 A new report released by the Centers for Disease Control and Prevention found that it can take up to three days for a person who contracts COVID-19 to start showing symptoms. The report looked at 247 cases of coronavirus in Singapore and found that at least ten percent of the patients were infected by a person who did not know they were sick. In those cases, the infected person was exposed to the source patient between one and three days before they started to show symptoms.
Researchers are trying to determine how the virus spreads from people who are asymptomatic at the time.
"Presymptomatic transmission might occur through generation of respiratory droplets or possibly through indirect transmission," they wrote. "Speech and other vocal activities such as singing have been shown to generate air particles, with the rate of emission corresponding to voice loudness."
Another study by epidemiologists at the University of Texas at Austin from March 16 found that ten percent of the 450 cases they looked at came from people who were not showing symptoms. The researchers said their findings highlight the importance of social distancing measures because anybody can be a carrier of the virus.
"These findings ... suggest that to control the pandemic, it might not be enough for only persons with symptoms to limit their contact with others because persons without symptoms might transmit infection," the authors wrote. "These findings underscore the importance of social distancing in the public health response to the COVID-19 pandemic, including the avoidance of congregate settings."
To keep up to date on the latest news about the coronavirus and to understand what you need to stay safe and healthy, check out the Coronavirus: Fact vs. Fiction podcast from CNN Chief Medical Correspondent Dr. Sanjay Gupta.