Chance The Rapper Pranks Megan Thee Stallion, Offset In 'Punk'd' Trailer
By James Dinh
April 2, 2020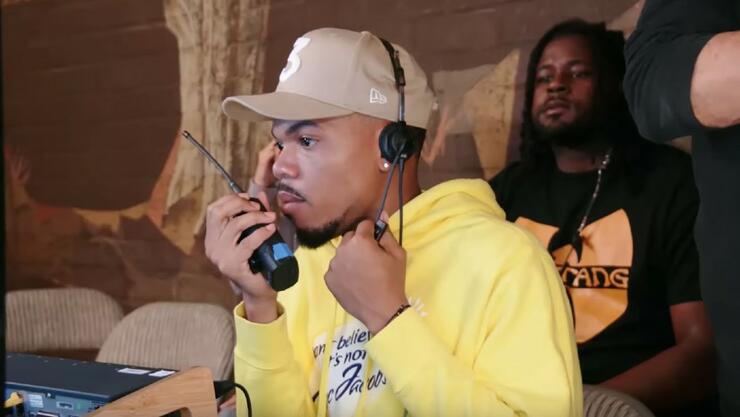 Chance the Rapper is at the helm of the Punk'd reboot, which is part of the new streaming service, Quibi, featuring the likes of Lil Nas X, Offset and more.
In the trailer for the series, which arrives on April 6, the rapper is seen working his magic on a number of star-studded victims. In addition to the aforementioned, Megan Thee Stallion and Ty Dolla $ign also serve as targets of the reboot. In one scene, the former is seen terrorized by a fake gorilla who breaks free from its cage and, yes, her face is as real as it gets. "Punk'd is one of MTV's most iconic franchises," Chance the Rapper said in a statement in January. "I grew up watching this show, and it's surreal to be in the driver's seat this time around on Quibi."
iHeartRadio recently announced our new team-up with the mobile streaming platform for a music news show titled POP5. "POP5 is hosted by television host/music journalist Tim Kash (UK's Top of the Pops and MTV News) and, as part of Quibi's Daily Essentials programming, each day, it will give viewers the latest in pop music news, including the biggest news headlines, behind-the-scenes action and a deep dive into the hits at the top of the charts.
And as part of iHeartRadio and Quibi's partnership, viewers can also see content from iHeartRadio's national events and festivals, the intimate performances that take place in the iHeartRadio Theater LA and NY including Album Release Parties, Icons Live events and more featuring some of your favorite artists. Additionally, iHeartRadio's on-air personalities across the country will host a recurring segment called "Pop City," sharing what music the people in their respective cities are listening to.
Chat About Chance The Rapper Pranks Megan Thee Stallion, Offset In 'Punk'd' Trailer