Colorado Officials Warn Fake Cops Are Conducting Coronavirus Traffic Stops
By Bill Galluccio
April 2, 2020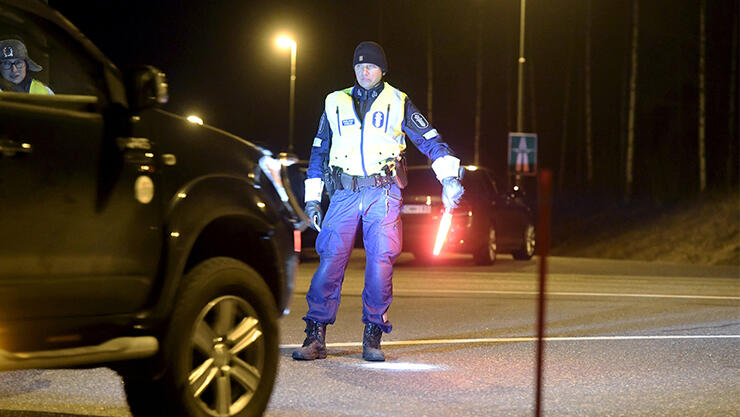 Authorities in Colorado are warning residents to be on the lookout for fake police officers who are conducting traffic stops under the guise of enforcing the state's stay at home order. In Greeley, two motorists reported that the imposters had pulled them over.
One of the drivers told investigators that they were stopped by an unmarked white or silver sedan. They said the officer was wearing a dark-colored uniform that did not have any patches on it. Another motorist told authorities that a different officer flagged them over to the side of the road next to yellow traffic cones.
The officer was wearing a dark uniform with a traffic vest and was carrying a baton and pepper spray. He took their driver's license, insurance, and registration, and demanded to know why they were out during the lockdown.
In Fort Collins, a female motorist was pulled over by an unmarked pickup truck with red and blue lights. The suspect was wearing a police uniform and told her she was being stopped because he was performing a "stay-home compliance check." He took her driver's license, proof of insurance, and vehicle registration back to his truck and returned it to her a few minutes later. 
He warned her that she could be fined for being out in defiance of the order and threatened to write her a ticket, though he let her go without further incident.
Authorities said they are not conducting coronavirus related traffic stops.
"While we are still enforcing traffic laws, Fort Collins Police officers are not conducting traffic stops solely related to COVID-19 orders," Fort Collins Assistant Chief John Feyen said. "Unfortunately, criminals around the country are using COVID-19 concerns to their advantage in many ways. We will hold these people accountable for their illegal activities and encourage our community members to report any suspicious behaviors."
Officials advised drivers that if they believe a traffic stop is not legitimate to call 911 and drive to a public or well-lit area.
To keep up to date on the latest news about the coronavirus and to understand what you need to stay safe and healthy, check out the Coronavirus: Fact vs. Fiction podcast from CNN Chief Medical Correspondent Dr. Sanjay Gupta.