O.J. Simpson Weighs In On Carole Baskin Allegedly Killing Her Husband
By Paris Close
April 2, 2020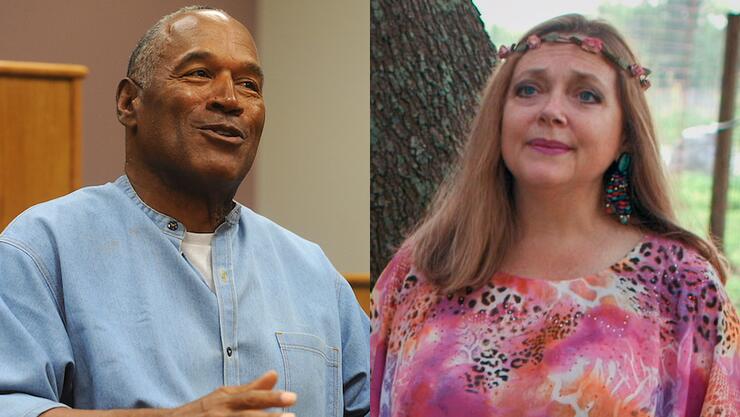 O.J. Simpson is fully convinced Tiger King star Carole Baskin got away with murder.
Simpson, who has been accused of murder as well, shared his conspiracy theory in a video on Twitter on Wednesday (April 1), insinuating that Baskin is not only responsible for her first husband Don Lewis' disappearance — but he believes she killed and fed the multi-millionaire to their tigers.
After playing a round of golf, Simpson revealed he'd finally watched the much-talked-about Netflix series, and well, he had some… thoughts. "I watched about six episodes of this show and I couldn't believe what I was looking at," Simpson starts in the clip. "White people! What's with you and wild animals? Leave them animals alone!"
"The show is crazy, but it's so crazy, you kind of keep watching," he added. "One thing I will say — there's not a shred of doubt in my mind that that lady's husband is Tiger sashimi right now. I'm just saying!"
As aforementioned, Simpson knows all about such allegations. He was infamously acquitted of the murders of Nicole Simpson and Ron Goldman but was later found culpable for both deaths in a civil trial.
For those who haven't watched Tiger King, it tells the wild and true-crime story of zoo owner Joe Exotic, who alleges his rival Baskin killed Lewis, who has been declared dead after being missing since 1997. Baskin has denied these claims, and suspects Lewis either snuck off to Costa Rica — other theories suggest he was pushed out of a plane 50 feet above the Gulf of Mexico.
Photo: Getty Images/Netflix