10 Netflix-Approved Short Films To Watch While Quarantined
By Hayden Brooks
April 3, 2020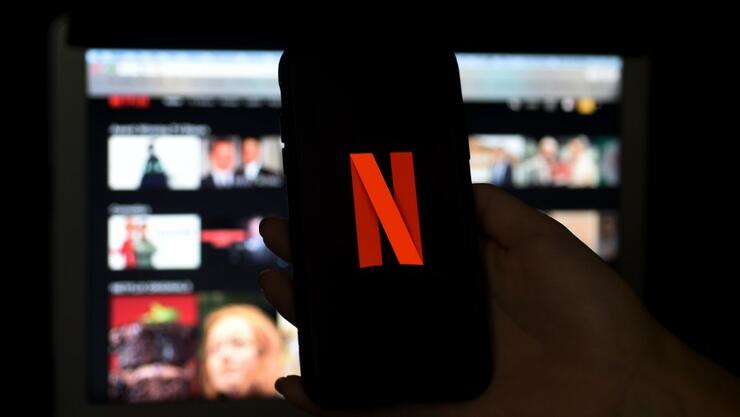 Whether you're interested in a long-form film or something bite-sized, Netflix has a wide variety of films to choose from. In our latest installment of quarantine recommendations, iHeartRadio has honed in on 10 short films approved by the streaming platform for your entertainment. Scroll on below to see a list of titles to check out while you're lazying around the crib, including The Trader, Period. End of Sentence. and more!
1.) The Trader (Sovdagari) (2018)
At just 23 minutes, The Trader follows a poor traveling trader who lives in the rural areas of the Republic of Georgia. This brief insight into life outside of our own shows how potatoes are used as currency and even the slightest sliver of hope can be crushed by the perils of poverty.
2.) Period. End of Sentence. (2018)
Perception is powerful for the characters in Period. End of Sentence. In this 26-minute film, Indian women find themselves pushing back on the stigma that surrounds menstruation. In fact, they go as far as manufacturing pads in an effort to prove their point.
3.) Birders (2019)
Protecting birds is the mission of watchers on both sides of the United States/Mexico borders in Birders. Throughout the 37-minute film, viewers see these watchers share their stories behind their passion and talk about preserving some of the world's species.
4.) Ghosts of Sugar Land (2019)
In this quick 21-minute short, a collective of Muslims try to come to terms with the disappearance of a close friend. Unfortunately, that mission also comes with learning to live with the outcome of his actions.
5.) Frankenstein's Monster's Monster, Frankenstein (2019)
Imagine creating a documentary about your family history. Now imagine doing that as a celebrity actor yourself. In Frankenstein's Monster's Monster, Frankenstein, David Harbour dives into his family history and takes a look at his father's legacy.
6.) One Last Shot (1998)
One Last Shot is a sweet tale of two best friends, Rob and GW, who spend a night out on the town before the former moves away to start a new business in Vancouver. Throughout the 30-minute film, Robb attempts to keep fun at an all-time high for his best friend, but there's an alternate motive at play.
7.) After Maria (2019)
After Maria follows a group of Puerto Rican women forced to leave their native island after Hurricane Maria. Bonded by the loss, the three women must navigate life, alongside their families, in a landscape of federal housing aid in New York City.
8.) Sitara: Let Girls Dreams (2019)
Sitara: Let Girls Dreams is the first animation on the list and aimed at portraying a different side of the women's rights movement, courtesy of award-winning director Sharmeen Obaid-Chinoy. In this short film, viewers follow a 14-year-old girl Pakistani girl who has dreams of following in the footsteps of Amelia Earhart.
9.) Zion (2018)
Zion is a short film examining the life of Zion Clark, a man born without legs, who bounced around the foster care system for some time, and became a wrestler. In just 12 minutes, the inspiring story showcases his incredible attitude on life, courtesy of director Floyrd Russ.
10.) Lorena, La de pies ligeros (2019)
In under 30 minutes, the life of a young woman of the Tarahumara is put on display for her ability to run long, long distances, all while wearing sandals. Lorena Ramírez's passion for running is highlighted right off the bat in the trailer. "As long as my body lets me, I'm going to keep on running," she proclaims.
Photo: Getty Images
Chat About 10 Netflix-Approved Short Films To Watch While Quarantined