Adam Sandler's 'Quarantine Song' Is The Best Self-Isolation Anthem
By Paris Close
April 3, 2020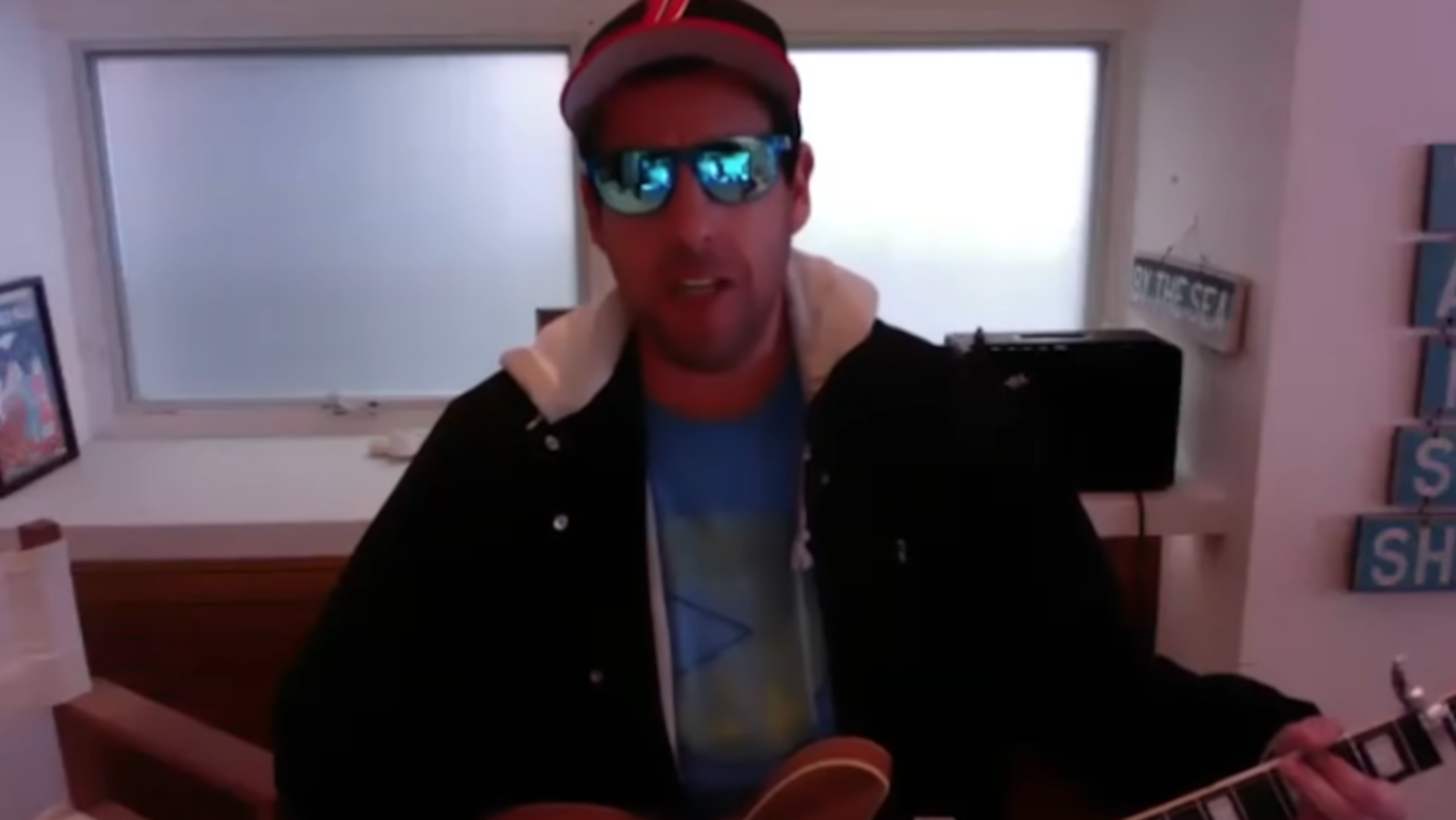 Adam Sandler wrote a relatable new song about being stuck inside.
During last night's (April 2) appearance on The Tonight Show Starring Jimmy Fallon, Sandler treated fans to a funny feel-good tune, aptly titled "Quarantine Song," to get you through the COVID-19 (coronavirus) pandemic.
At host Jimmy Fallon's request, the Uncut Gems star signed off from the home-edition special with an impromptu performance of the tune, which commends healthcare workers for helping those impacted by the ongoing the crisis. "Doctors and nurses will save us from this mess if we get them the supplies that they need. And I hope they save us soon because I'm really, really sick of my family," Sandler begins the song while playing guitar.
"We've got to build some more ventilators and make some more masks, we've got to do it now so let's all come together. I'm teaching math to my kids and that can't be good for America," he continues, before ending with, "Stay home as much as you can, be sure to wash your hands, let's make this damn thing go away. We love you doctors and nurses, you're saving lives every day. Find a cure for this s—t 'cause I really, really miss hugging my mailman."
The 53-year-old actor's amusing ode to self-quarantining will hopefully bring more smiles to faces everywhere as the world continues to battle the novel coronavirus. As of yet, the United States has been more than 258,750 cases of COVID-19 infections and over 6,600 deaths due to the virus.
To keep up to date on the latest news about the coronavirus and to understand what you need to stay safe and healthy, check out the Coronavirus: Fact vs Fiction podcast from CNN Chief Medical Correspondent Dr. Sanjay Gupta.
Photo: YouTube/The Tonight Show