Chris Evans Is Reading Kids Bedtime Stories During COVID-19 Crisis
By Paris Close
April 4, 2020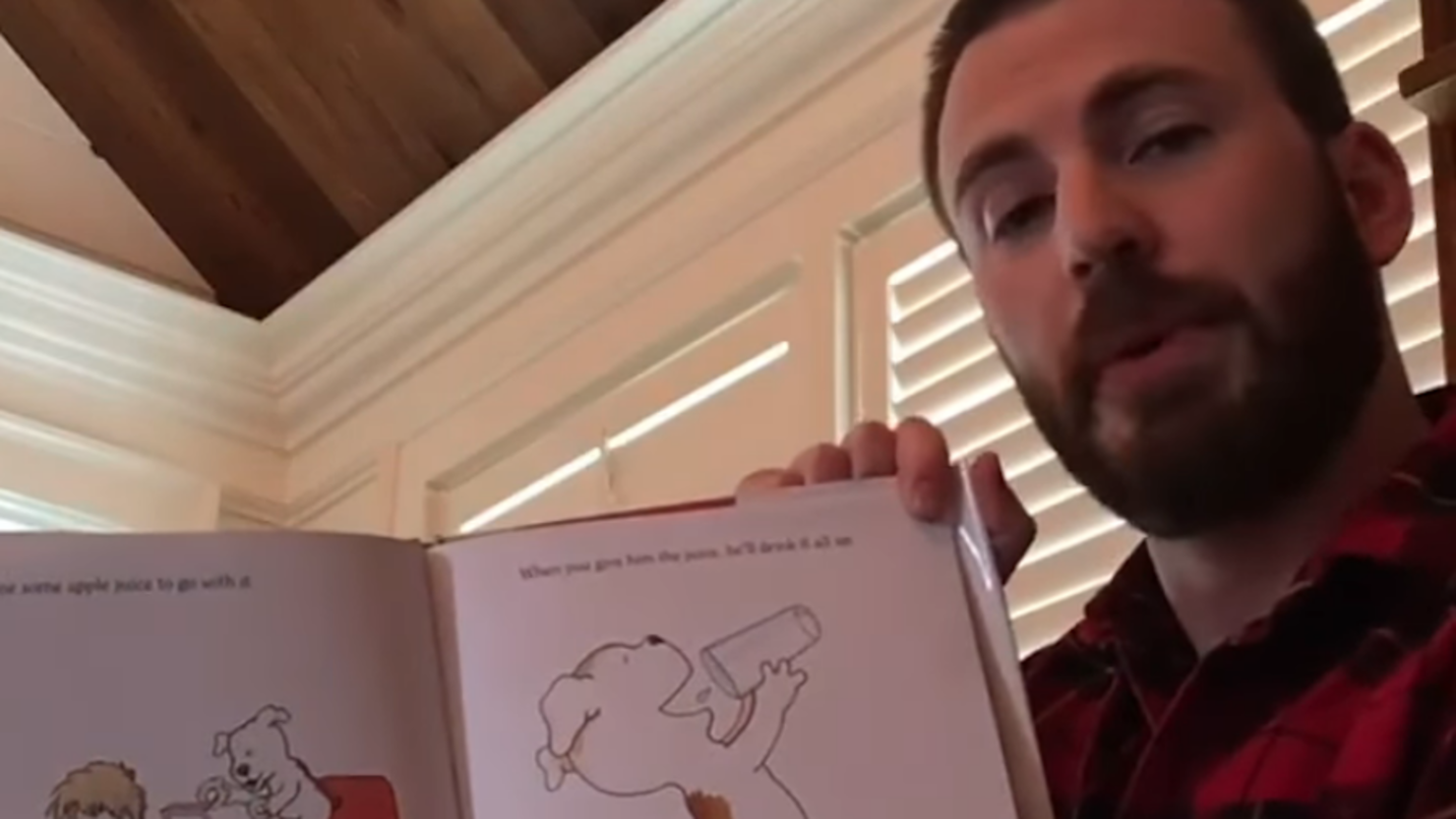 That's right, you can have Captain America read your little ones a bedtime story.
Chris Evans is the latest star to join forces with Jennifer Garner and Amy Adams' charity Save With Stories, a movement in partnership with Save the Children and No Kid Hungry that offers stories on Instagram and Facebook to provide a fun, educational reading to kids and parents stuck at home amid the COVID-19 (coronavirus) outbreak. What's more, all donations go toward ensuring schools and community programs have the support they need to "keep brains and bellies full."
In supporting the cause, the Avengers actor took to his Facebook account for a special bedtime reading of If You Give a Dog a Donut by Laura Numeroff — and it's honestly the sweetest thing.
Evans isn't the only celebrity to put their backing behind Save With Stories — Lupita Nyong'o, Reese Witherspoon, Jake Gyllenhaal, and Ellen DeGeneres have all pitched in to raise funds and awareness for kids impacted by the COVID-19 pandemic.
"Across the country, schools are shutting down due to the coronavirus pandemic. But millions of children in the U.S. go to school not just to learn, but also for breakfast, lunch and sometimes dinner," reads a statement from Garner and Adams. "That's why we came up with @savewithstories. … You're also supporting our important work to meet the health, education and nutrition needs of kids in other countries impacted by coronavirus."
Globally, there are over a million confirmed cases of coronavirus and 61,188 deaths related to the novel virus. As of Saturday (April 4), the United States accounts for over 278,900 of those cases and at least 7,445 deaths.
To keep up to date on the latest news about the coronavirus and to understand what you need to stay safe and healthy, check out the Coronavirus: Fact vs Fiction podcast from CNN Chief Medical Correspondent Dr. Sanjay Gupta.
Photo: Facebook/Chris Evans