Every Disney Movie Easter Egg You Can Spot In Pixar's Latest 'Onward'
By Emily Lee
April 6, 2020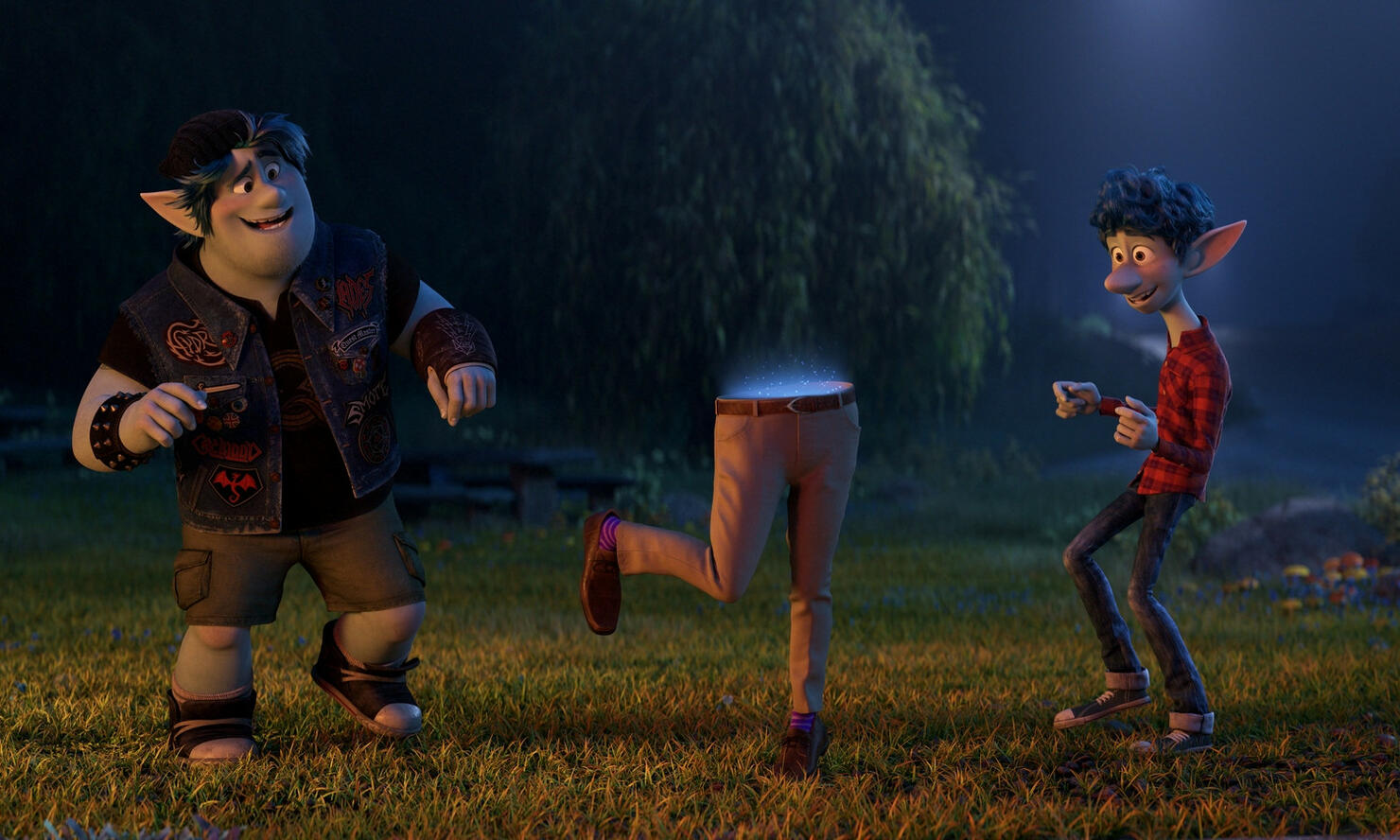 Over the weekend, Disney released the latest Pixar film on their new streaming platform Disney Plus. While Onward should be in theaters at this time, the COVID-19 pandemic forced theaters to temporarily shut down across the country. As a result, Disney decided to release Onward early for fans who wouldn't get to see the movie in theaters. With every new Pixar film, fans are eager to spot all the fun Disney movie Easter eggs the creative team plants throughout the movie. Even though we didn't get the chance to catch Onward in theaters, this fun tradition lives on even while we stream the movie from our couches. Here are some of the references we caught while watching Onward.
1) Bonnie from Toy Story 3 and Toy Story 4 was reimagined as a fawn in the magical opening sequence.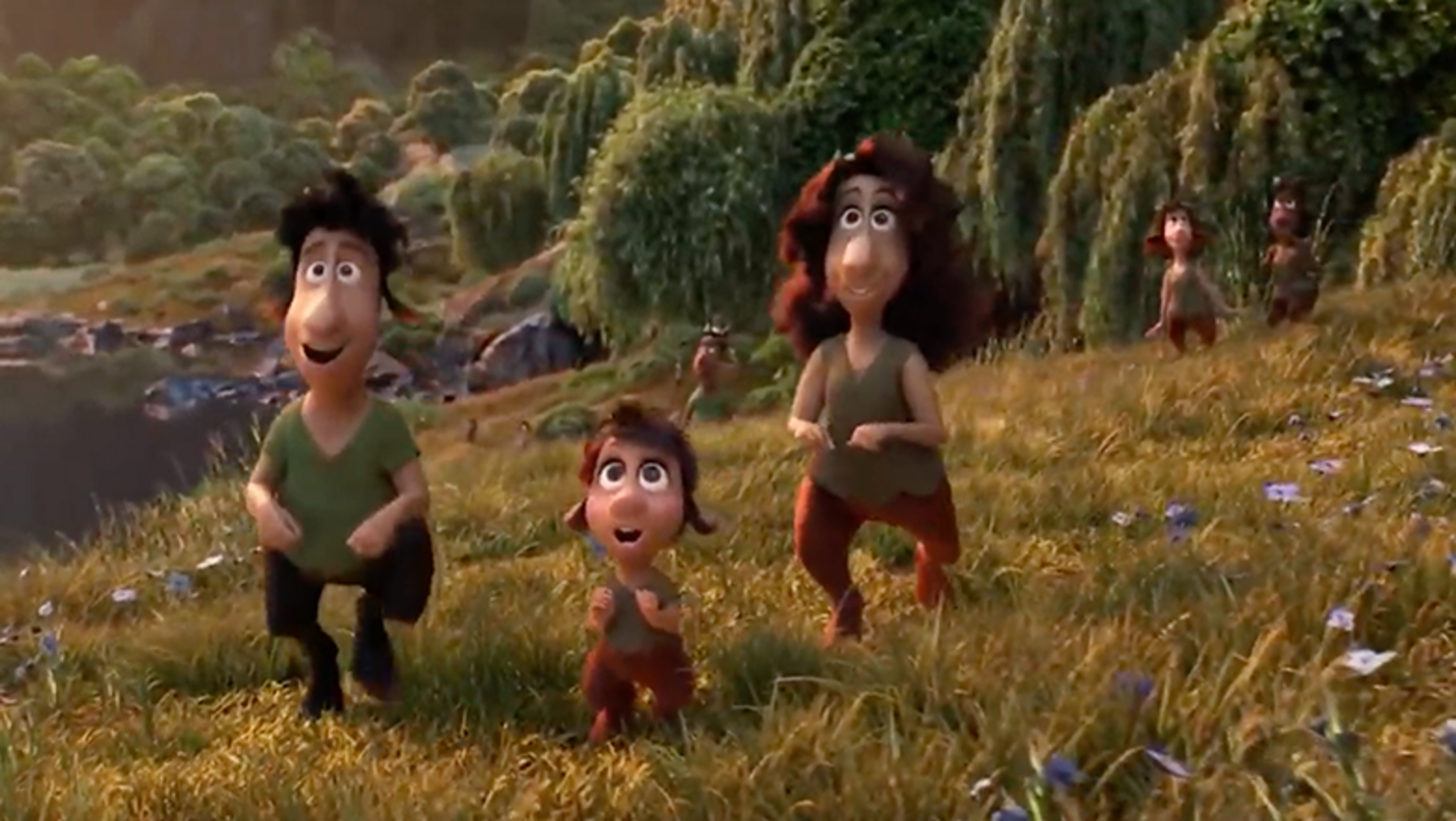 2) The calendar hanging up in Ian's bedroom depicts the woods from Brave.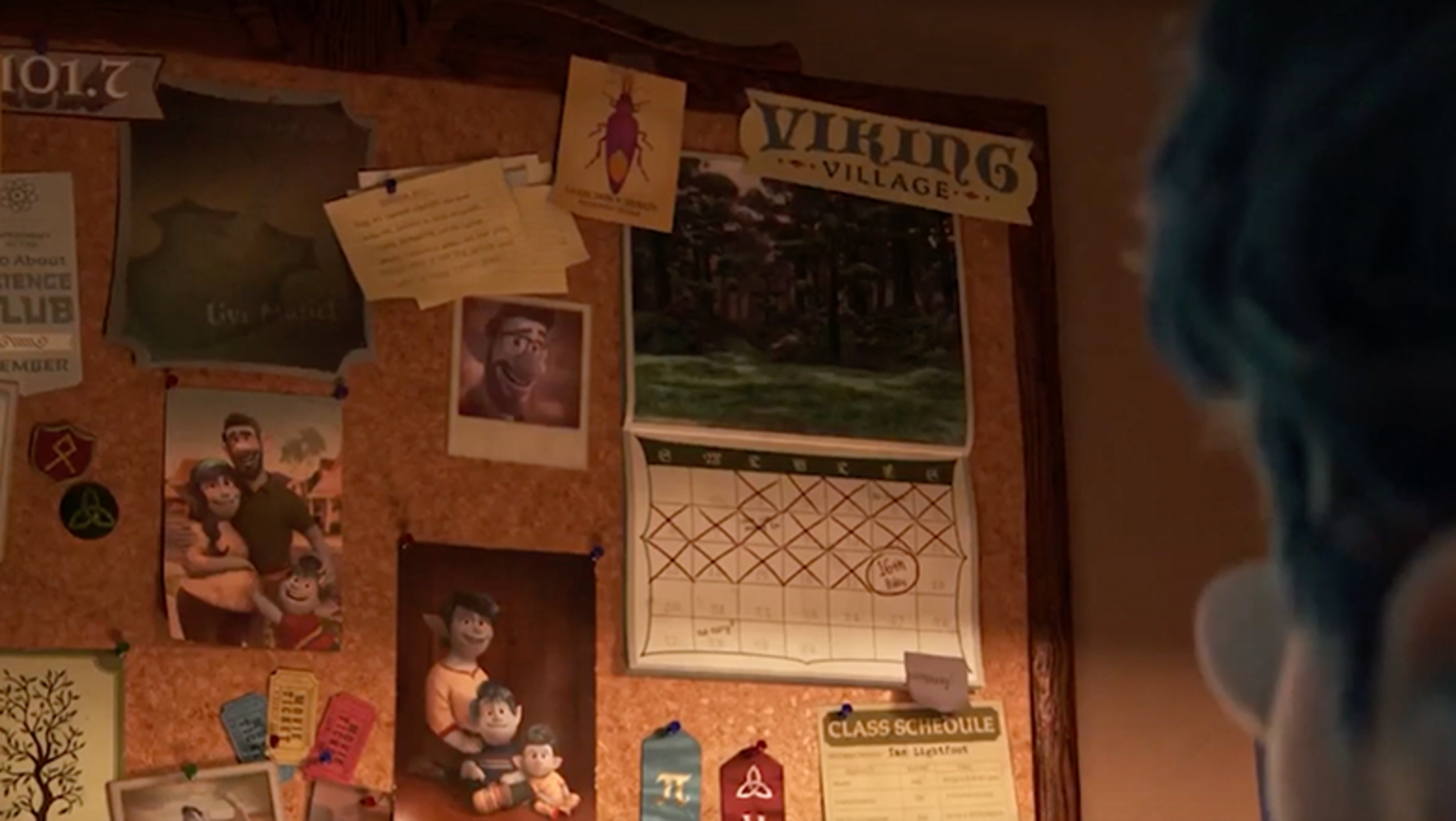 3) Ian and Barley drive through a cluster of giant beanstalks, which references classic Disney film Mickey and the Beanstalk.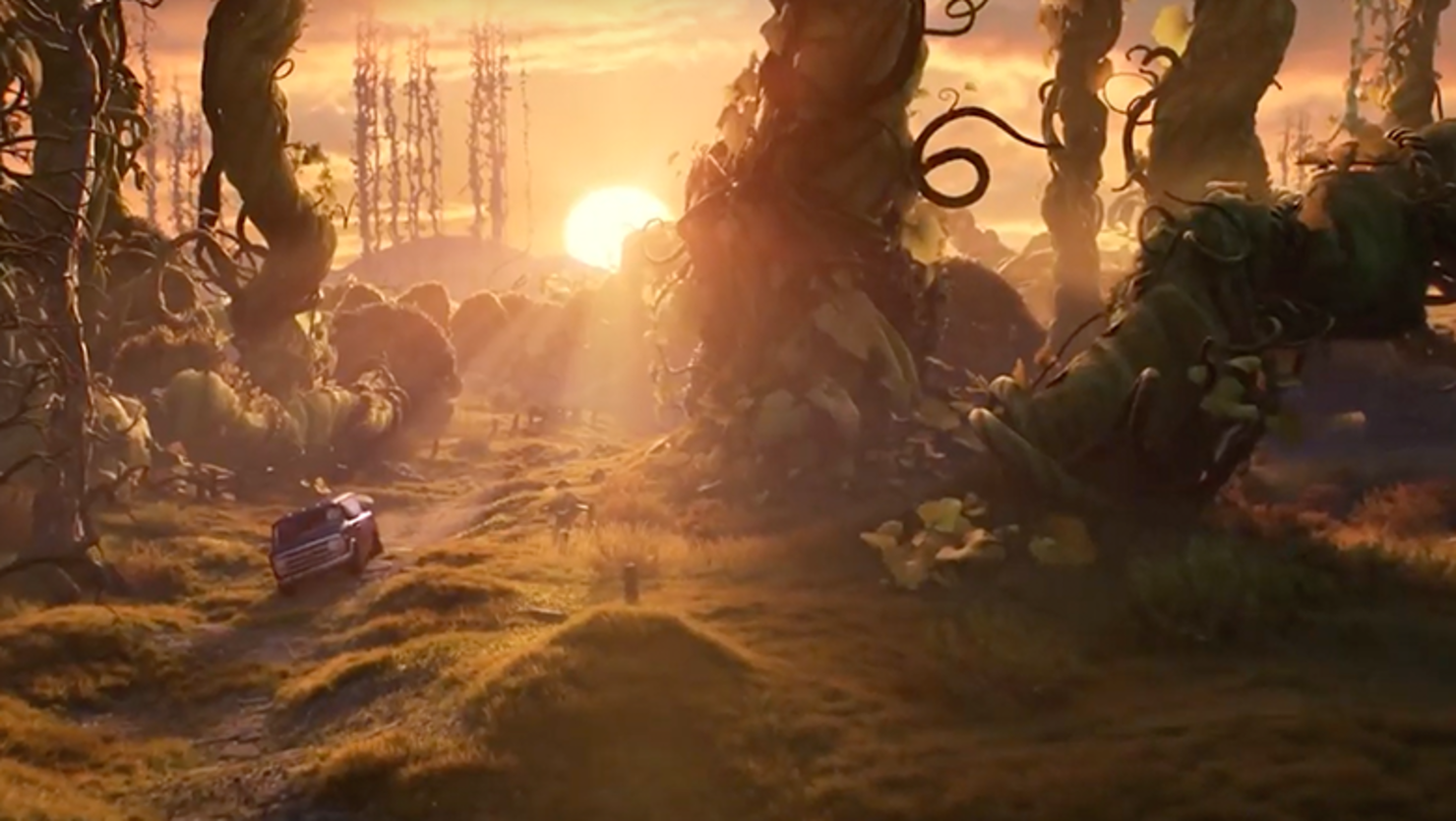 4) Triple Dent gum, which originally appeared in Pixar's Inside Out, can be seen on the shelves of a convenience store in Onward.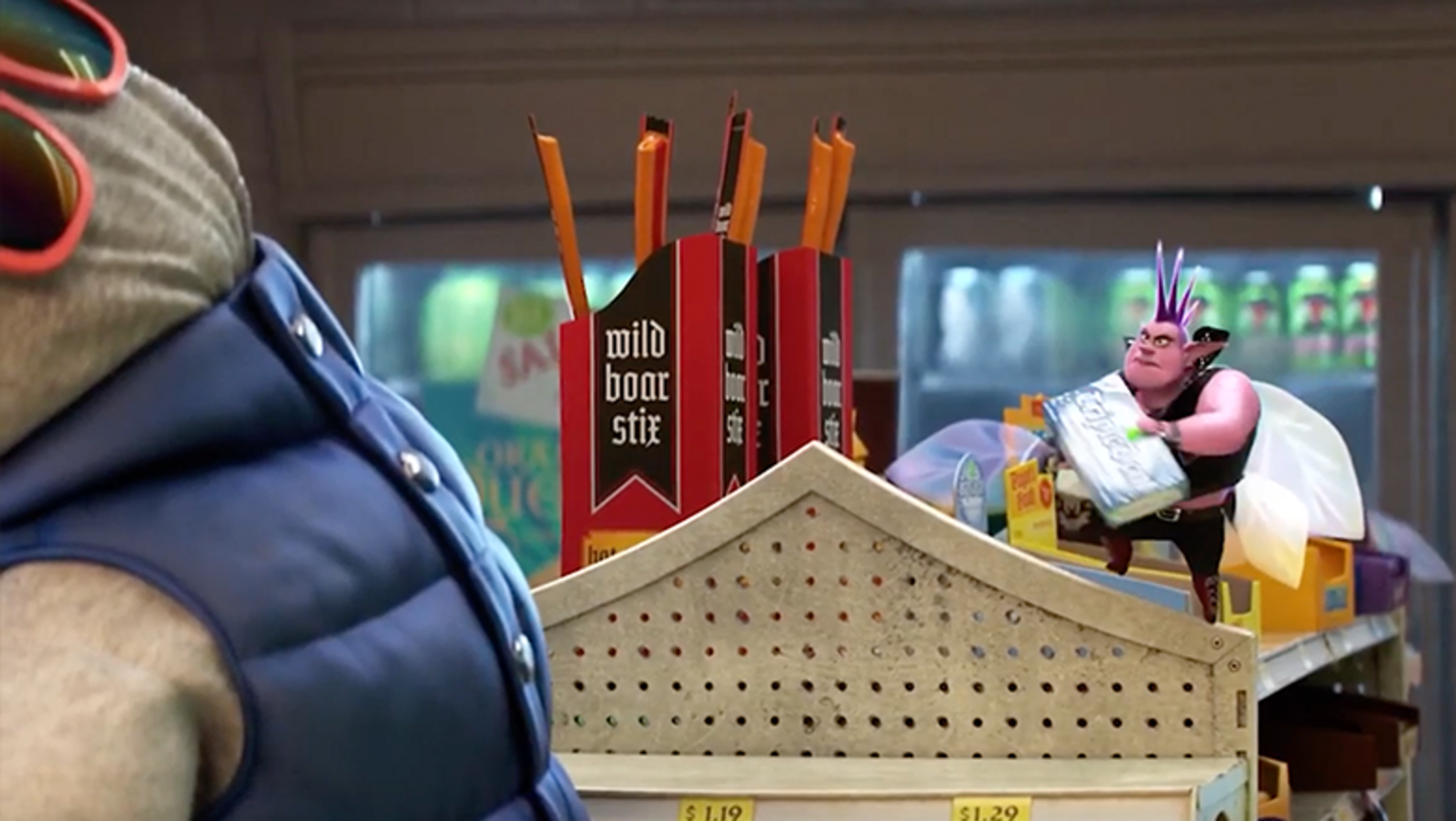 5) The Pizza Planet truck—originally from the Toy Story films, but has appeared in multiple Pixar films—and cozy cones from Cars appear at a toll booth.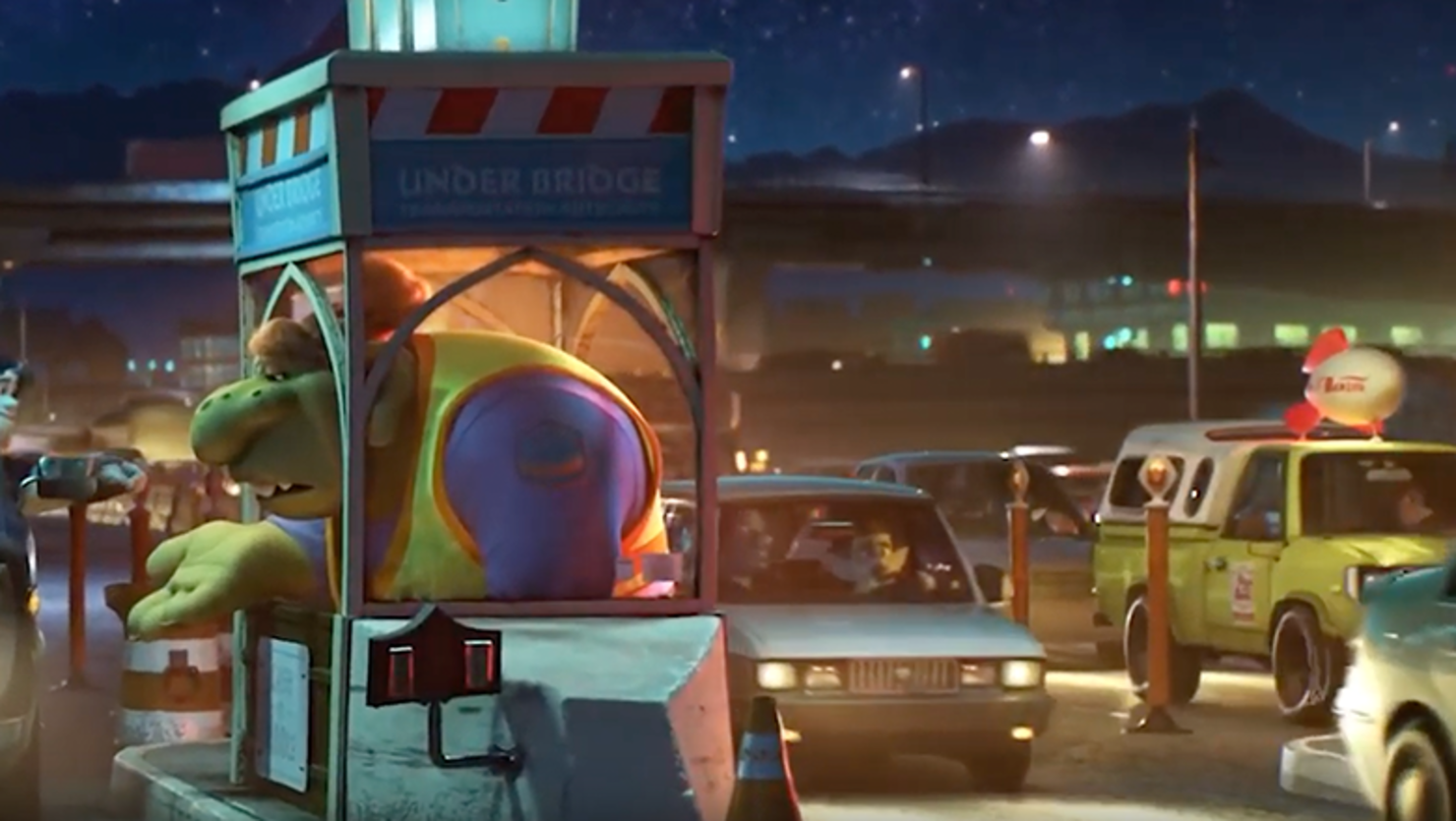 6) Remy from Ratatouille is the chef at The Manticore's Tavern.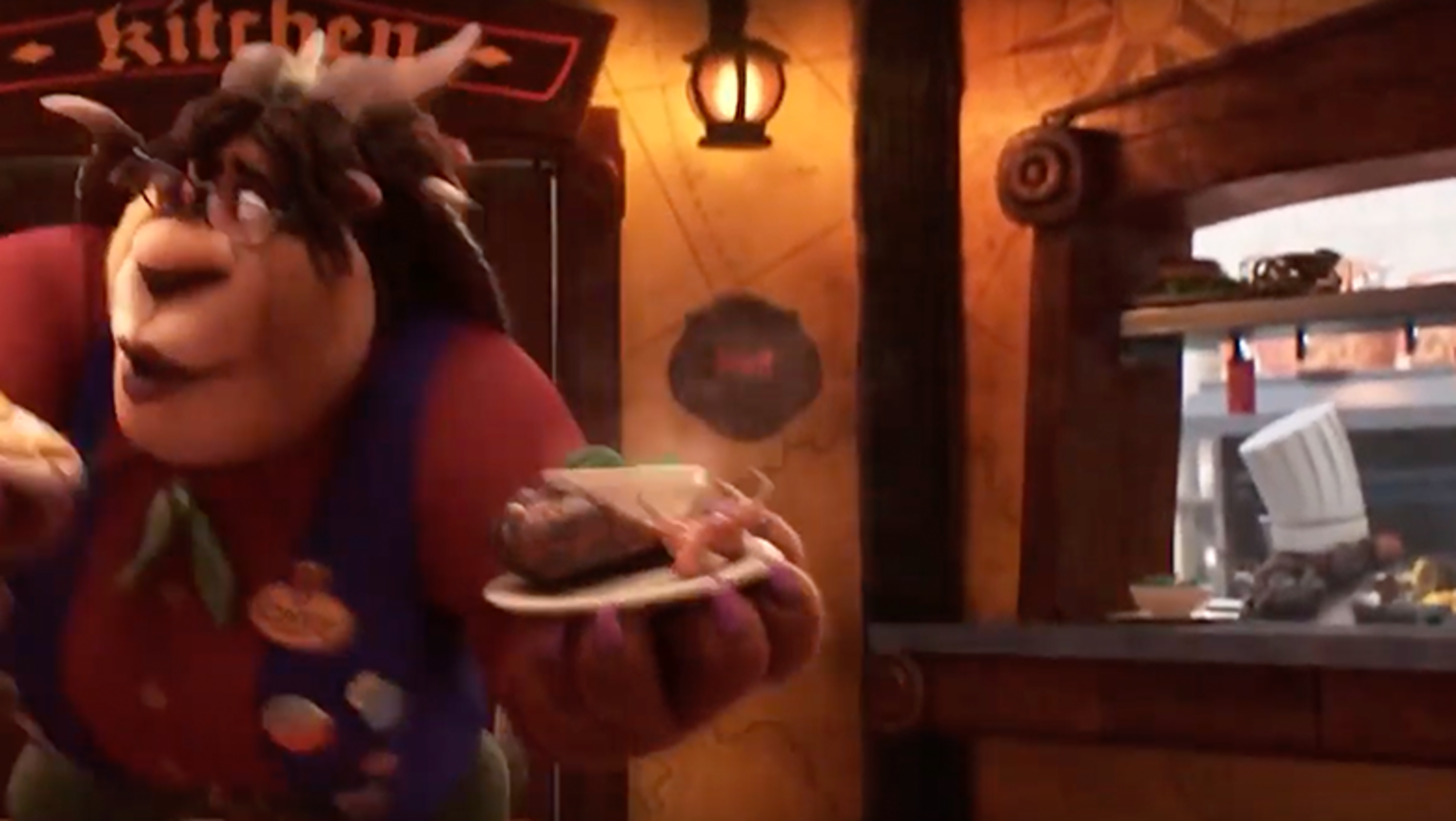 7) The Luxo ball appears as a crest on a shield in the Manticore's Tavern, as well.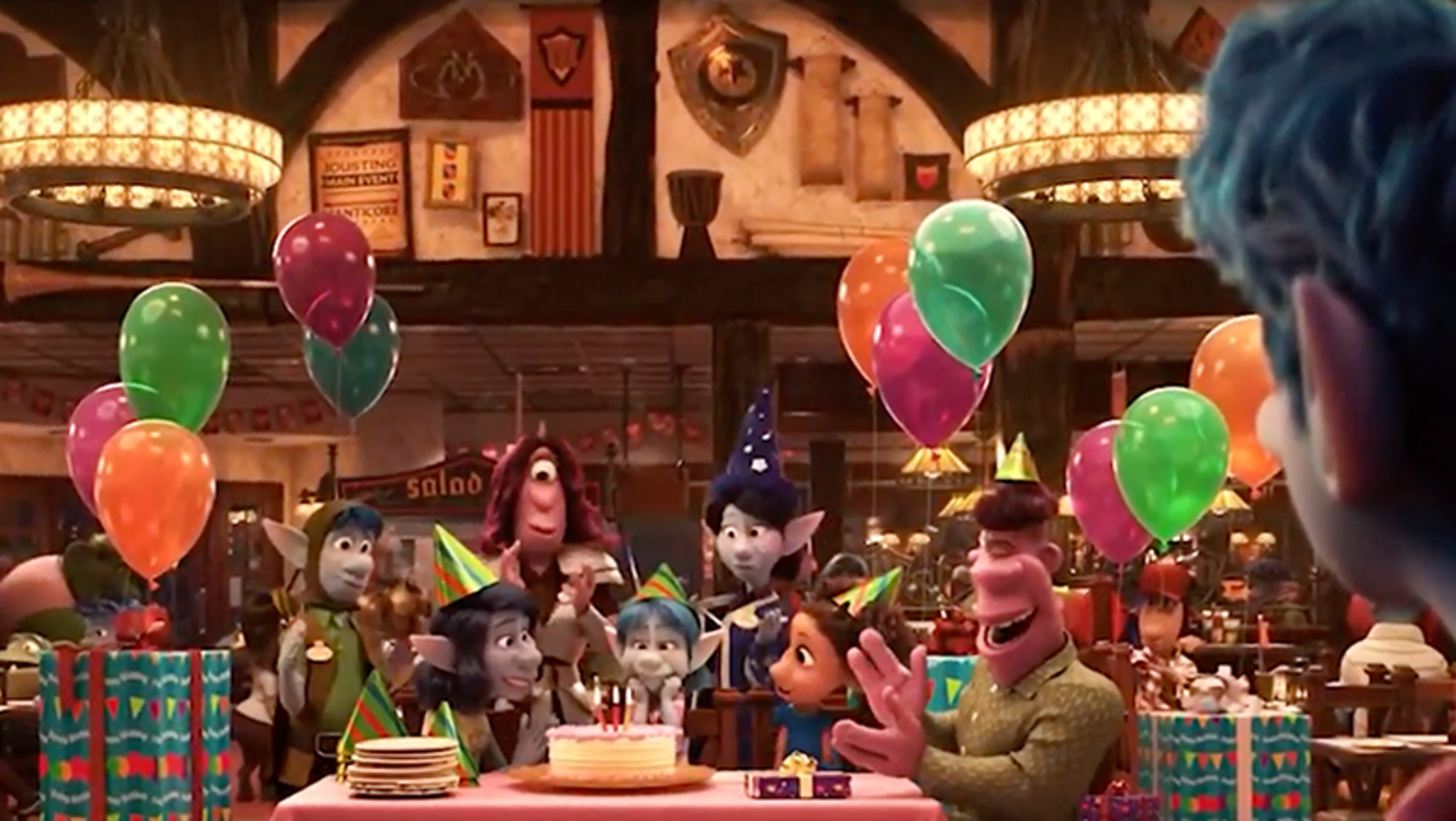 8) Onward referenced the classic animated Disney flick Sword in the Stone, as well.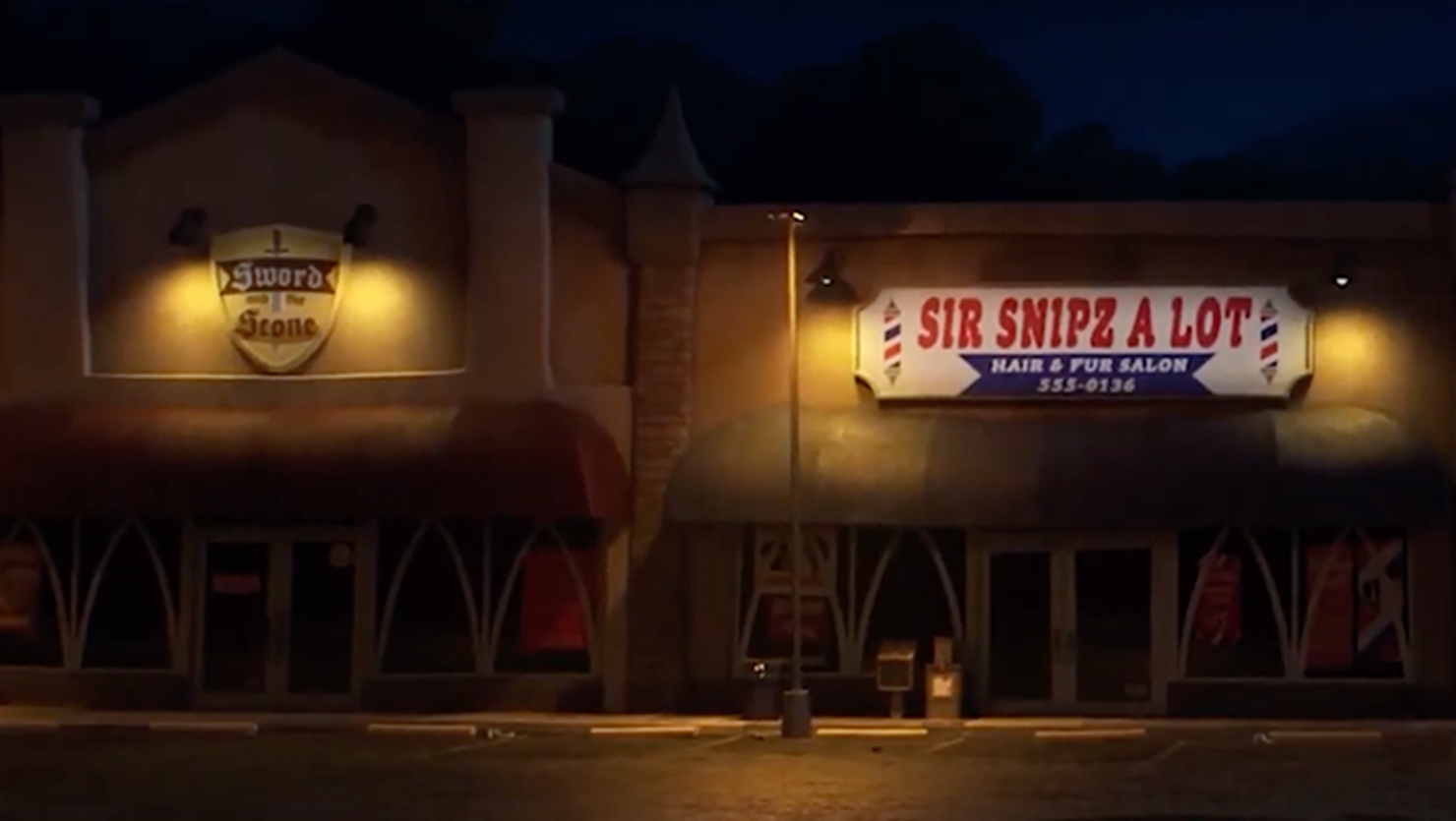 9) Disney even included this homage to Lord of the Rings in Onward.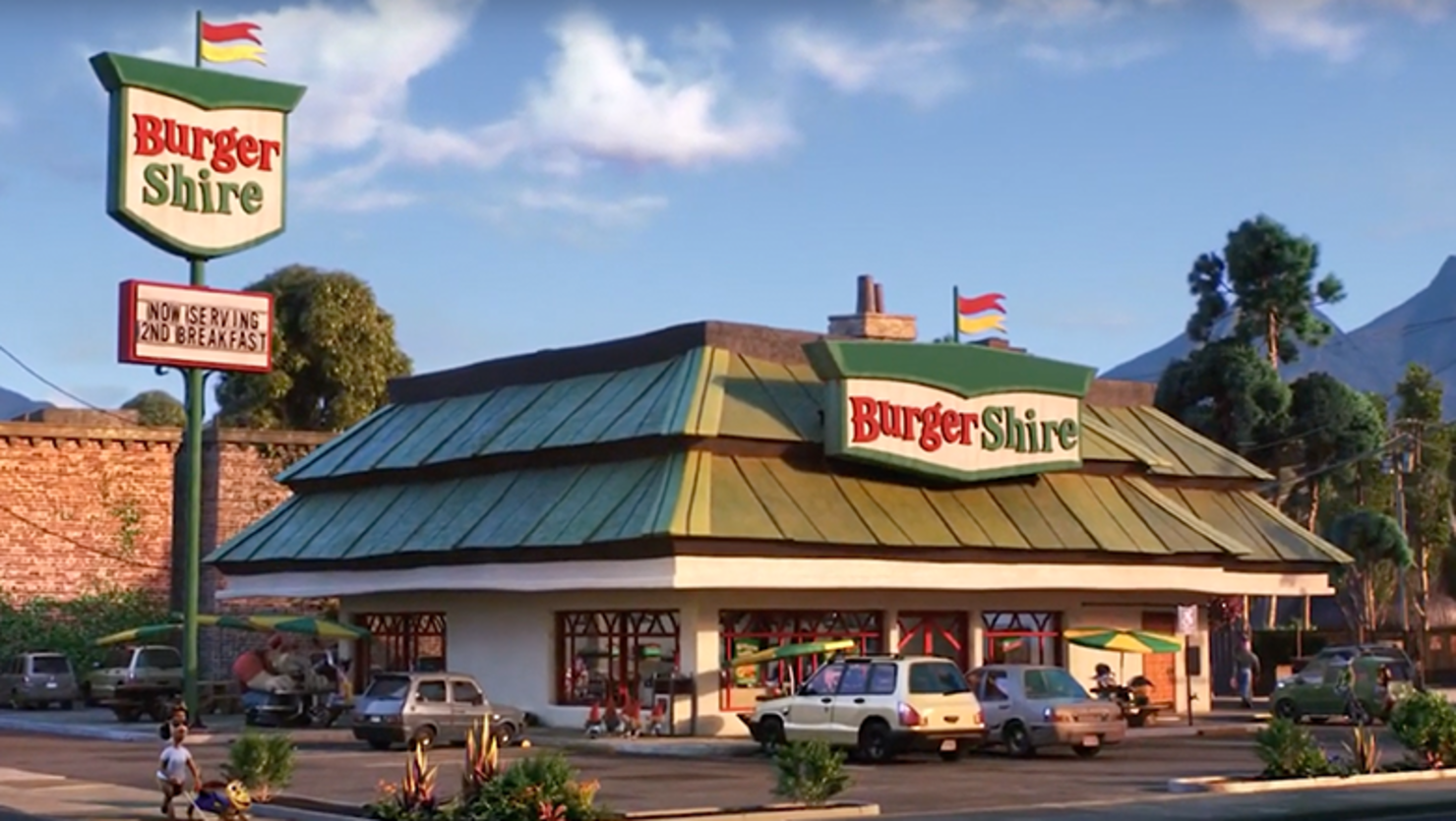 Did you spot any other Easter eggs when streaming Onward?
Photo: Disney