Old Dominion Help The Homeless In Emotional 'Some People Do' Video
By Blake Taylor
April 6, 2020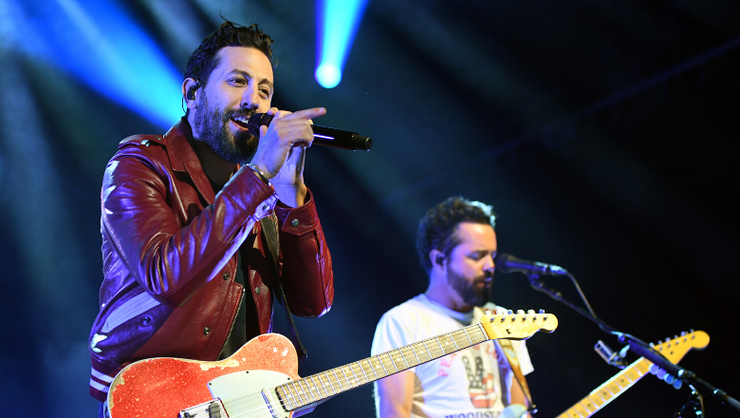 Old Dominion's new "Some People Do" video shows how one simple act of kindness can lead to major transformation.
The clip, directed by Mason Allen, was inspired by a man named Jason Schneidman who was at one point homeless and struggling with drug and alcohol additions. He eventually turned his life around and became a celebrity hairstylist. He also started Men's Groomer Foundation, which helps provide haircuts for homeless in Los Angeles.
"It's more than just a calling. A haircut can change a person's appearance, instill confidence and allow someone to reach for opportunities when they thought life had passed them by. This is about second chances to anyone willing to do the work," the foundation website says.
In the video the band, consisting of Matthew Ramsey, Trever Rosen, Whit Sellers, Geoff Sprung and Brad Tursi, joined Schneidman on his mission. Footage is shown of them giving out haircuts and meals to the local homeless community.
"Everything about our friend Jason's life and mission is what this song is all about," the band shared on Instagram. "We're grateful to him for telling his story and helping us capture the spirit of the song. We hope it helps lift you up a bit."
"Some People Do" is the third single off Old Dominion's self-titled third studio album. It follows up the project's first two back-to-back No. 1 singles, "Make It Sweet" and "One Man Band."
Check out the emotional new "Some People Do" music video below.