Godsmack Enlists Over 400 Music Students for Powerful 'Unforgettable' Video
By Taylor Fields
April 8, 2020
Godsmack is sharing the official music video for their hit single "Unforgettable," and it packs an important message.
Music education programs are at risk all over the country, and the band has spent the last two years working with students to prove just how important music is. While recording "Unforgettable," Godsmack invited 20 students to join them in the studio to contribute vocals for the track's chorus. The same group of aspiring musicians were also invited to perform the song with the band live on stage during their concert in New Hampshire back in August 2018.
In the "Unforgettable" music video, fans can see Godsmack's Sully Erna return to the Gilbert H. Hood Middle School where the band rehearsed the song with students and to talk to them about the power of music and the impact it has had on his life — the kids also opened up about how music has helped them in their own lives and what it means to them. The band then invited over 400 aspiring musicians from all over New England to be featured in the visual, as they all performed the song at the SNHU Arena in Manchester, New Hampshire.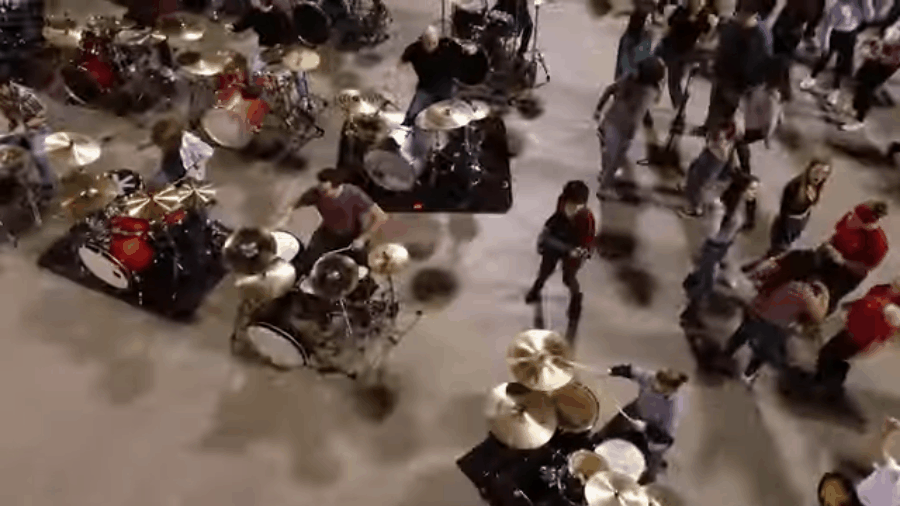 In a statement, Erna explained of the concept behind the video:
"We took these middle school students on a two-year long journey to show them how important music truly is to us all. Throughout 2018, we continued to include these kids in all aspects of the process by showing up at their school and personally teaching them the song, including them to join a part of our world tour inviting them to perform live onstage with us, taking them to NYC to further educate them on the business side of the music industry, visiting them at their schools to talk to them about the gift of music, and ultimately inviting them to shoot their first 'official music video' with the band."
Watch Godsmack's powerful "Unforgettable" music video above.