Jonas Brothers Send Make-a-Wish Kids Sweet Videos Amid Pandemic
By Hayden Brooks
April 7, 2020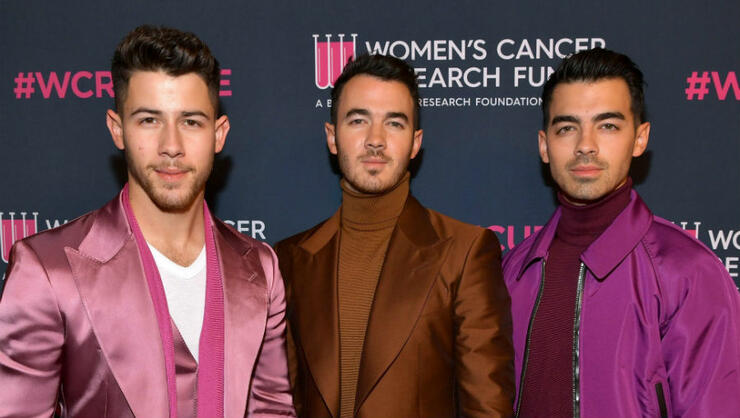 Sounds like the Jonas Brothers had scheduled appearances with the children of the Make-a-Wish Foundation, but the stars couldn't make it out due to the COVID-19 pandemic. However, that didn't stop the famed faces from showing the would-be recipients some love.
On Monday (April 6), the folks behind the charitable organization took to Instagram to share some sweet messages of hope for the wish children. "We know a lot of these wishes have been cancelled with everything that has been going on, but we just hope you know that you are loved and we think you guys are the greatest," Kevin told viewers in the prerecorded message, while Nick shared some of his outlets of happiness.
"I know these are tough times, confusing times, but I think the thing that's helping me through it — and maybe this will help all of you — is I've been spending some time just writing," he confessed in the clip. "It could be in a journal, it could be a short story or a poem or a song. Whatever brings you happiness, that's the thing to focus on right now."
Joe also chimed in with his words of encouragement, saying, "I hope this video brings you some joy like all the Make-a-Wish kids bring me and my brothers so much joy when we get to meet you."
In related JoBro news, the pop trio recently dropped a behind-the-scenes clip of their music video for "Cool" on the one-year anniversary of the release. Click here for more on that!
Chat About Jonas Brothers Send Make-a-Wish Kids Sweet Videos Amid Pandemic