Prince Harry & Meghan Markle Reveal Their New Foundation Archewell
By Emily Lee
April 7, 2020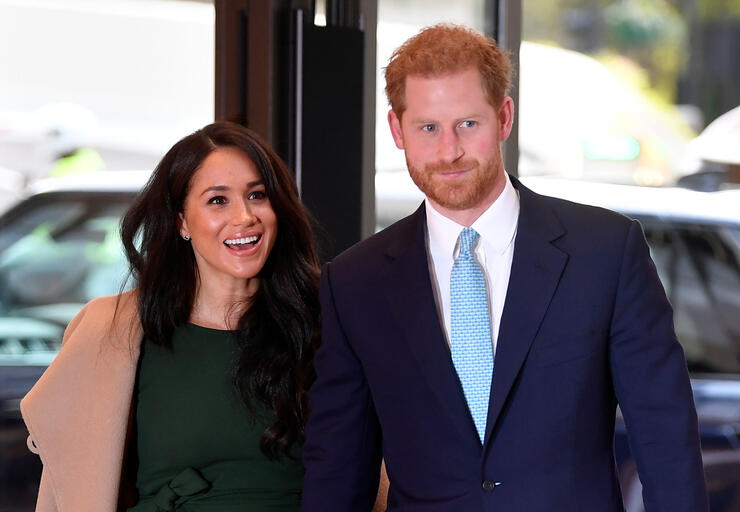 Prince Harry and Meghan Markle have officially stepped down as full time working members of the Royal Family. While they didn't plan on announcing (or launching) their new non-profit organization just yet, The Telegraph broke the news that the Duke and Duchess of Sussex planned to relaunch their brand under the name Archewell. As a result of the news breaking earlier than planned, Harry and Meghan released a statement confirming the name Archewell is accurate to People.
"Like you, our focus is on supporting efforts to tackle the global COVID-19 pandemic, but faced with this information coming to light, we felt compelled to share the story of how this came to be," their statement reads. "Before SussexRoyal came the idea of 'arche'—the Greek word meaning 'source of action. We connected to this concept for the charitable organization we hoped to build one day, and it became the inspiration for our son's name. To do something of meaning, to do something that matters. Archewell is a name that combines an ancient word for strength and action, and another that evokes the deep resources we each must draw upon. We look forward to launching Archewell when the time is right."
Though Meghan and Harry did not elaborate further on what Archewell will one day become, The Telegraph reports Archewell will be a charitable nonprofit with volunteering service. Archewell will also include a "wide-ranging website" featuring podcasts, as well as the potential for films and books. Harry and Meghan have filed a number of trademarks, however, it won't be clear which ones they'll actually put to use in the future. For now the trademarks will prevent anybody else from profiting off the term Archewell.
In the meantime, Harry and Meghan are hunkering down with Archie in their new Los Angeles home and following social distancing. The Sussexes' have had to postpone not only the launch of Archewell as a result of the COVID-19 pandemic, but their house hunt, as well. Harry and Meghan reportedly hope to find a home in Malibu eventually—the town Princess Diana once dreamed of raising her sons.
Photo: Getty