Miranda Lambert, Keith Urban And More React To John Prine's Death
By Blake Taylor
April 8, 2020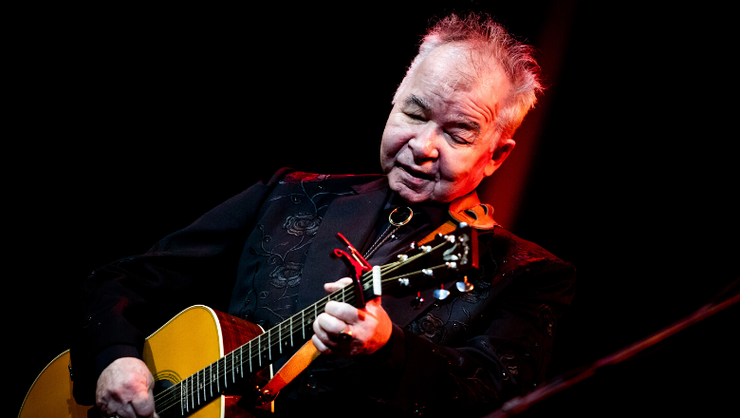 John Prine died on Tuesday (April 7) from complications of coronavirus (COVID-19) at age 73. The news came a week after Prine's wife, Fiona Prine, announced that he has been hospitalized since March 26 after the "sudden onset of COVID-19 symptoms."
Immediately after the news broke, fans, fellow artists, friends and family turned to social media to mourn the loss of the legend.
Bruce Springsteen was one of many artists who mourned the loss on Twitter. "Over here on E Street, we are crushed by the loss of John Prine," Springsteen wrote. "John and I were "New Dylans" together in the early 70s and he was never anything but the loveliest guy in the world. A true national treasure and a songwriter for the ages. We send out love and prayers to his family."
Miranda Lambert thanked Prine "for everything" sharing a sweet black and white photo of the two together, while Ashley McBryde calls it a "loss we can't comprehend."
Many other artists and celebrities remembered Prine on social media including Keith Urban, Old Dominion, Sheryl Crow and more. See some of the reactions below.
At this time, health officials with the U.S. Centers for Disease Control and Prevention have confirmed more than 374,320 cases of the coronavirus in the United States and 12,064 deaths. Globally, the virus has infected more than 1,279,700 people and killed more than 72,610 according to the World Health Organization.
To keep up to date on the latest news about the coronavirus and to understand what you need to stay safe and healthy, check out the Coronavirus: Fact vs Fiction podcast from CNN Chief Medical Correspondent Dr. Sanjay Gupta.
Chat About Miranda Lambert, Keith Urban And More React To John Prine's Death