Rapper, Model Chynna Dead At 25
By Paris Close
April 9, 2020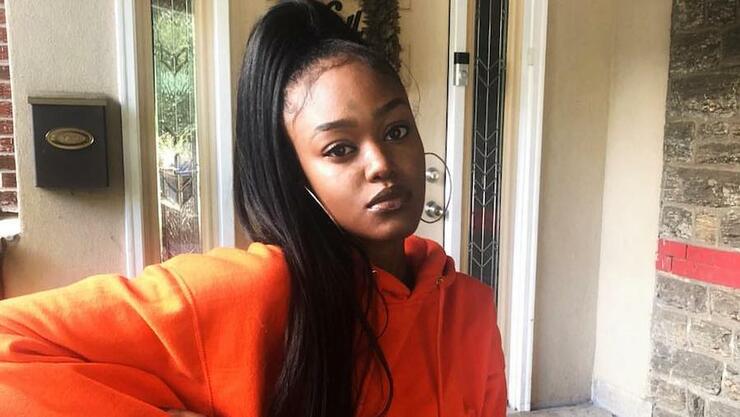 Model-turned-rapper Chynna has died. She was 25.
The artist, born Chynna Rogers, passed away at her Philadelphia home on Wednesday (April 9), her manager John Miller has confirmed. A cause of death has not yet been revealed at this time. "Chynna was deeply loved and will be sorely missed," Miller's family said in a statement to PEOPLE.
In the wake of the devastating news, musicians and friends of Chynna took to social media to mourn her passing.
Kehlani tweeted, "Chynna you were f—ing hilarious bro… today was our last exchange of jokes & those I will miss the most. I can't believe it idk how to. I love you. So very much. My heart is officially iced."
"I love u, Chynna. Forever, my rap game Laura Croft," tweeted rapper Kari Faux.
Chynna launched her career as a model at the age of 14 years old after inking a contract with Ford Models. Coming into her stardom, Chynna had also been mentored by the late A$AP Yams (who died in 2015) of the A$AP Mob, thus paving her entry into the world of hip-hop. She caught her first break in music with her 2013 single "Selfie" and "Glen Coco" the following year.
In 2015, Chynna dropped her first EP I'm Not Here. This Isn't Happening and followed the project with 2016 EP Music 2 Die 2.
In previous interviews, Chynna disclosed how her mother's death encouraged her to overcome her struggles with substance abuse. "My mom would be really tight with me if I used her as an excuse to fall off," she told Pitchfork in 2018. "It's just more reason to work and get this s—t done."
"Two or three years ago, I felt that I hadn't gone through enough terrible stuff to deserve to have this as a career," she added. "It wasn't just the drug-addict thing, but also all the behaviors that come with it, all the situations you end up in, and the people you end up around just living that life. Now I feel like I've been through enough s—t. Now I feel like I can actually talk to y'all about something."
Photo: Instagram/Chizzyano
Chat About Rapper, Model Chynna Dead At 25