Trippie Redd Drops Claymation Video For Young Thug Collab 'YELL OH'
By Peyton Blakemore
April 9, 2020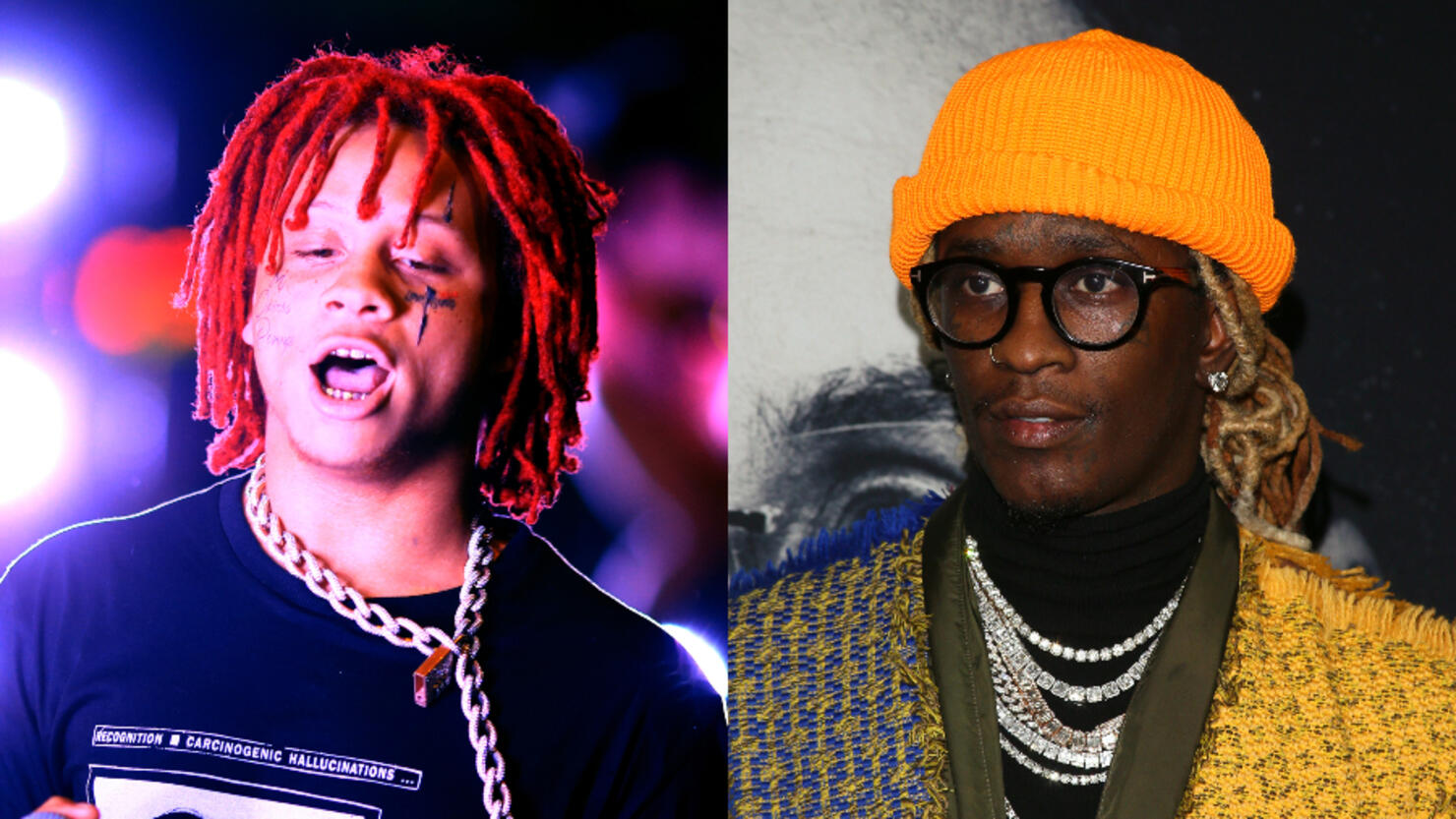 The "YELL OH" music video is one wild ride!
On Wednesday (April 8), Trippie Redd dropped the visual for his Pi'erre Bourne-produced collab with Young Thug.
The animated video, which was directed by William Child and produced by Aidan Cullen, features claymation versions of the two rappers as they experience a long substance abuse-induced nightmare.
"The concept behind this video is to illustrate the various nightmares that result from the illicit use of drugs," read the disclaimer at the start of the video. "The portrayal of drugs is intended to highlight the negative consequences associated with fetishizing drug addictions. We are by no means promoting the illicit use of drugs."
The wild ride then begins as Thug and Redd are shown on the run. While trying to escape their own minds, the two encounter monsters around almost every corner as they're plagued by a series of unfortunate events: from picking up hot girls that turned out to be monsters to running out of gas and having to pull into "hell" to fill up to having a shoot out with what appeared to be some dirty cops.
Ultimately, their car falls into the mouth of a demon after the ground literally opened up to capture the two.
Check out the video below!