Twenty One Pilots Share 'Hopeful' New Song 'Level of Concern'
By Taylor Fields
April 9, 2020
Twenty One Pilots have returned with a brand new song meant to bring hope to the world during this most uncertain time surrounding COVID-19.
"Level of Concern" is the first release since the duo's 2018 album Trench, was written and recorded during the current coronavirus pandemic, and is very reflective of this difficult time the world is facing. In the first verse, Tyler sings, "Panic on the brain, world has gone insane/ Things are starting to get heavy/ I can't help but think I haven't felt this way/ Since I asked you to go steady." He continues in the pre-chorus, "Wondering, would you be my little quarantine?/ Or is this the way it ends?"
The song also comes with a music video, which shows both Tyler Joseph and Josh Dunn recording the song and visual while in quarantine, alongside their family; Tyler's wife and new baby girl and Josh's fiancee Debby Ryan.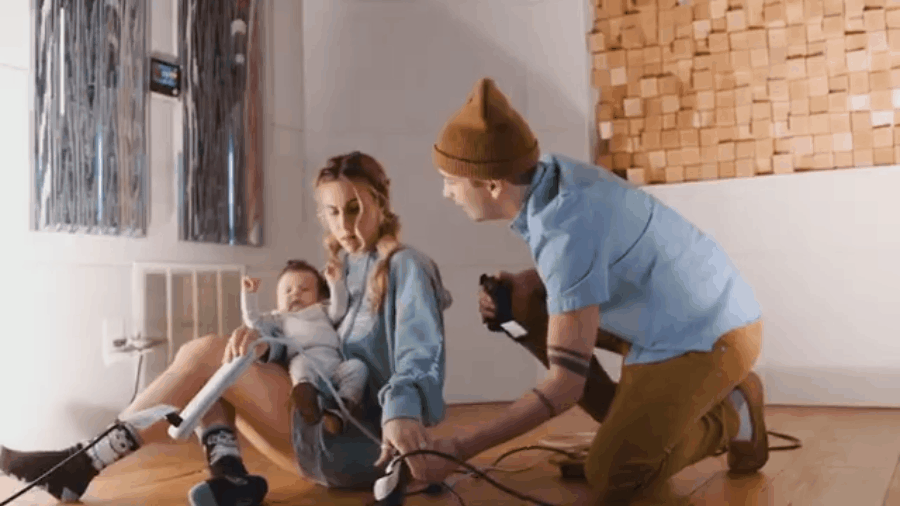 A portion of twenty one pilots' new song will be donated to Crew Nation, which is a global relief fund for live music crews who have been affected by the pandemic throughout all the tour and concert postponements.
Tyler teased the new song just a few days ago on Twitter. In a series of tweets he wrote:
"No one knows when live music will get back on its feet. I've met so many amazing people working venues and touring with bands. Hopefully we can do something to help some through this song." I also want a portion of whatever money this song makes to go to this charity I saw called Crew Nation. It provides funding for people who work in the live music industry who don't have a job right now."
He added, "Give me a few days to finish it up. A good rule of thumb is to never give yourself a deadline so tweeting about it kind of just added pressure, it's not done yet. First song I ever wrote on electric guitar. I think it's simple but hopeful. Always writing, but this one feels like it should just come out now."
Chat About Twenty One Pilots Share 'Hopeful' New Song 'Level of Concern'