Luke Combs Shares Unreleased Song, 'Used To Wish I Was'
By Blake Taylor
April 11, 2020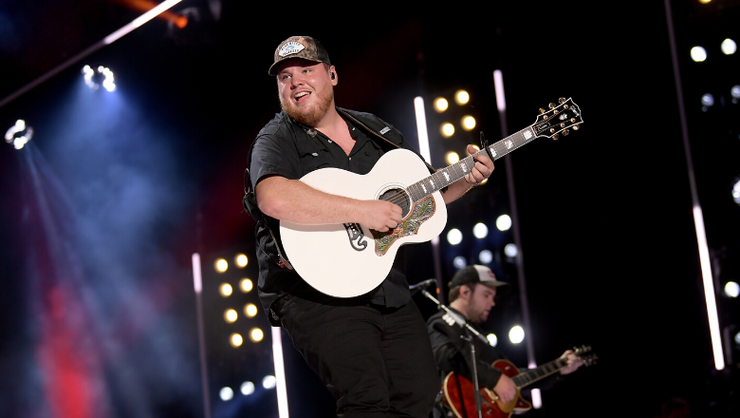 Exciting news for Luke Combs fans! The country star decided to surprise fans with the debut of an unreleased song called "Used To Wish I Was."
Combs shared an acoustic performance of the track to social media on Thursday (April 9). "Lots of things I wanted to be growing up, but now I wouldn't want to be anyone else but me," he captioned the clip on Instagram. "Hope y'all like it and can relate!"
The song finds Combs looking back at all the things he previously wished he'd be one day like a football star, race car driver, college graduate and more. Ultimately, he admits he's happy things didn't turn out the way he previously hoped they would.
"When I was sixteen, I had running back dream that never did run too far /Thought I was gonna be number three one day, 'til I wrecked my old man's car/ I almost finished college but I ain't cut from that cloth/ I used to wish I was, but I'm glad I'm not," Combs sings.
Take a listen to the gem of a song in the video below.
Combs current single "Does To Me," featuring Eric Church, follows up his previous heartfelt single, "Even Though I'm Leaving," which marked the country singer's seventh consecutive No. 1 single. Both songs appear on his latest 17-track sophomore album, What You See Is What You Get.
On April 7, Combs released the music video for "Does To Me." The feel-good clip shows photos in a social media-styled format of best-man speeches, first dates, family reunions, fishing, sunsets and more shared by Combs' fans. Watch the video here.
Photo: Getty Images