Mariah Carey's New Performance Of 'Hero' Is A Tribute To Front-Line Workers
By Hayden Brooks
April 11, 2020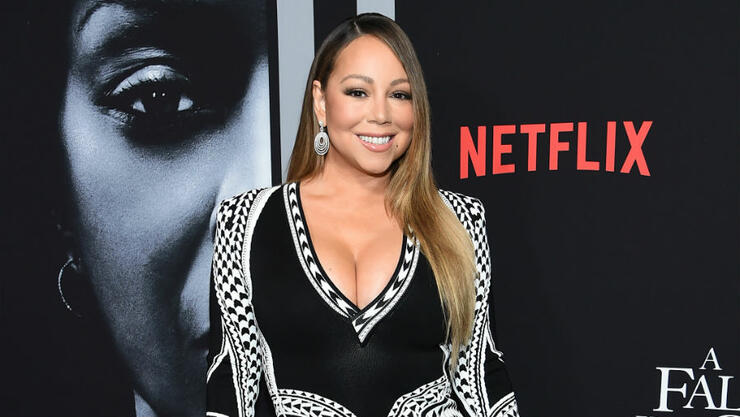 Amid the COVID-19 pandemic, the essential workers are proving to be the hidden heroes of the world and Mariah Carey knows that.
On Friday (April 10), the pop legend, 50, shared an at-home performance of her iconic ballad, "Hero," and it couldn't have been posted at a better time. In hopes of remaining positive as we move into the Easter weekend, Carey wanted the 1993 hit to offer some comfort, especially to those who can't celebrate with their loved ones. "I'm just doing my best to try and celebrate with you this Easter, this Holy Week," she explains in the clip prior to singing. "Quite the unique time in history, a time that doesn't allow us to be together in person and be festive and worship with one another. But I'm grateful that so many of us are staying home, staying safe and in doing so, keeping each other safe."
"I want to take time to acknowledge and honor the sacrifices of those who work every day, taking care of their communities in this time of need and uncertainty," Carey continued in her speech, before shouting out "the heroes making our daily lives possible."
To keep up to date on the latest news about the coronavirus and to understand what you need to stay safe and healthy, check out the Coronavirus: Fact vs Fiction podcast from CNN Chief Medical Correspondent Dr. Sanjay Gupta.
Chat About Mariah Carey's New Performance Of 'Hero' Is A Tribute To Front-Line Workers