Video Shows Simone Biles Taking Off Her Pants While Doing Handstand
By Dave Basner
April 13, 2020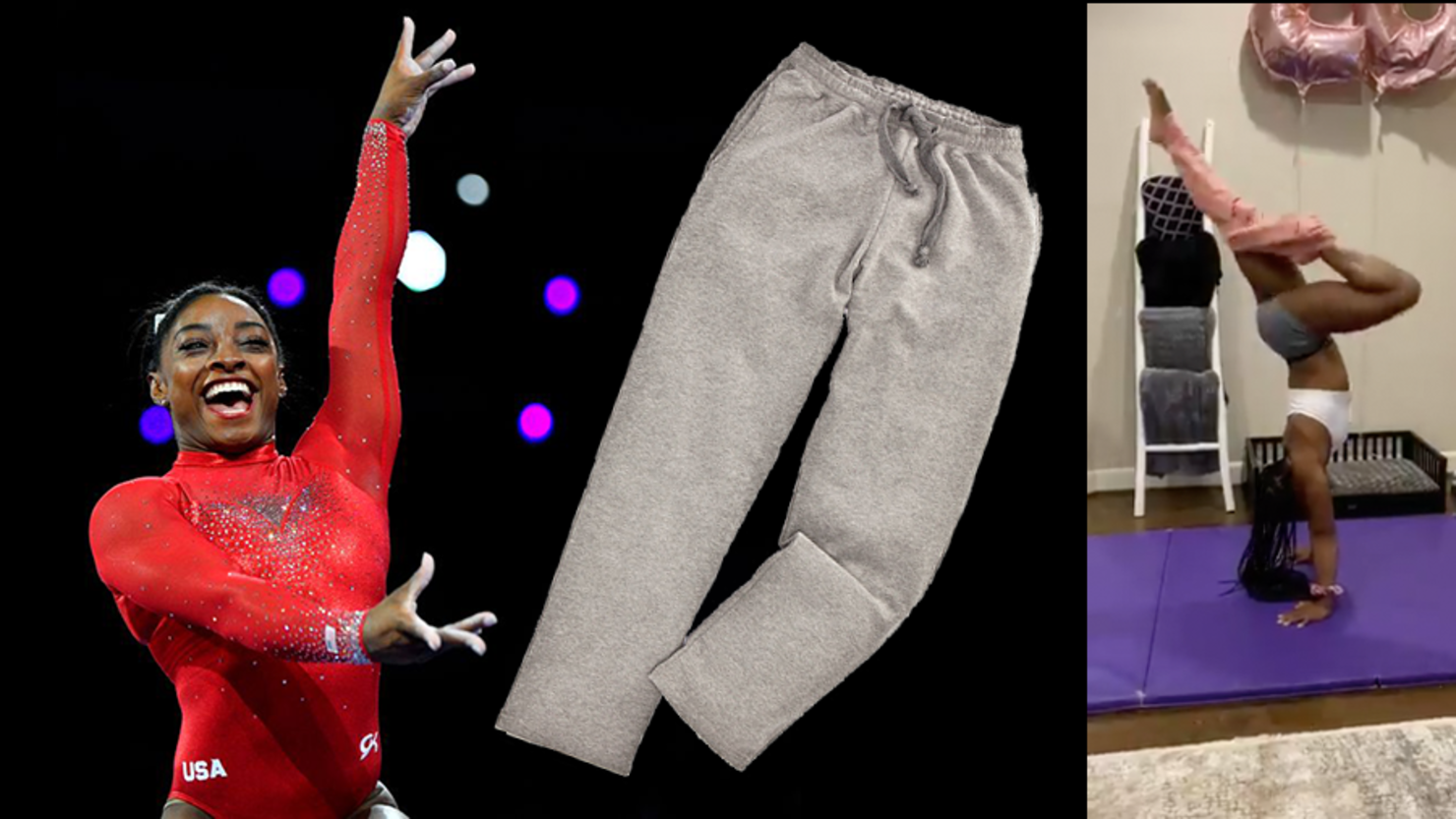 The 2020 Olympics have been postponed because of the coronavirus, which means athletes hoping to earn medals at the games will have to now spend at least an extra year training. Simone Biles, who has already won herself gold at the Olympics, is hoping to do it again but finds herself with more time on her hands since the Tokyo games have been pushed back.
Simone is practicing routines to stay in shape but that's not all she's doing. She also just introduced a new social media workout challenge in a very remarkable video. She's calling it the handstand challenge and in it, Biles does a handstand then takes off a pair of sweatpants using only her feet all while maintaining her balance on her hands.
Believe it or not, some of Simone's more flexible followers were able to pull off the technique, but most understood how near-impossible it is for the average person to do. No one knew this more than Chrissy Teigen, who tweeted, "Simone, I have to lay down and have someone else do it normally."
Simone I have to lay down and have someone else do it normally

— chrissy teigen (@chrissyteigen) April 11, 2020