The Aces Talk New Album: 'We Wanted To Push Ourselves'
By James Dinh
April 13, 2020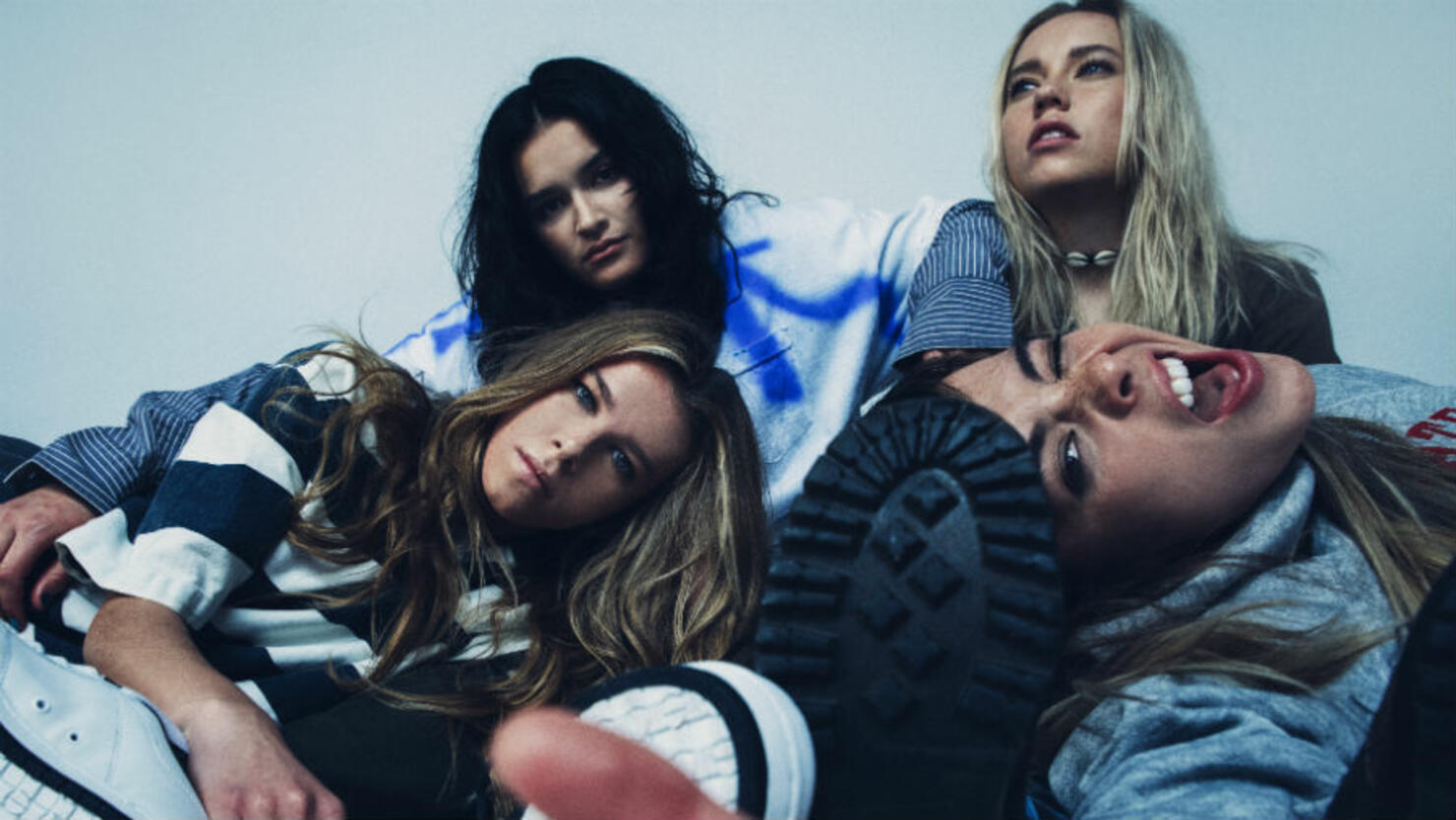 Amid the COVID-19 quarantine, The Aces are hunkering down, enjoying the rest and learning to push themselves creatively. The latter is also a mission statement associated with their upcoming sophomore album, which has spawned singles, "Daydream," and its follow-up "Lost Angeles."
"When we set out to make this record, we wanted to push ourselves to break down to a deeper level of honestly and vulnerability," the indie four-piece recently told iHeartRadio of their upcoming LP via Red Bull Records. It follows the release of their 2018 debut, When My Heart Felt Volcanic. "We'd say the inspiration more so comes from that attitude and thought process rather than other artists or music."
For Katie Henderson, McKenna Petty, Alisa Ramirez and Cristal Ramirez, the inspiration behind the album's lead single, "Daydream," was intended to be based on the concept of long distance love. However, with the current coronavirus lockdown, it has taken on a brand-new meaning and the group has embraced the context. "We wrote the song about being separated from someone you love and daydreaming about when you'll get to see them again, which is a reality for a lot of people right now," the quartet explained.
Elsewhere on the collection, The Aces will conquer topics like sex, rebellion, among other narratives, but the group's most recent single, "Lost Angeles," was the one that prompted that kind of transparency. "[That song] is actually the first song we wrote for this album and it kind of set the tone for the rest of it," they recalled. "It felt very freeing to be able to write a song based off a personal poem from Alisa, and to get to talk about LA in a love/hate kinda way that most people probably feel about it."
While the subject matter remains the basis of their lyrics, the rich sense of confidence, intuition and vulnerability have also made the record what it is, according to the women. "That music is just as healing to me now as it was one I was nine-years-old, and that it is my ultimate form of therapy and the way that I can best process my emotions," Cristal explained of her learning lesson from creating the project.
They might not be on the road playing shows and greeting fans, but The Aces are navigating life as best as possible amid the global crisis. Most notably, the group has pivoted their attention to working on a threshold of creative ideas and different avenues to connect with fans. "It's a constant brainstorm of new ideas and ways to change the system of what we're used to doing and how to stay close to our fans and make compelling content without resources," they explained, adding, "It's kind of a fun challenge."