Brad Pitt Teared Up During His HGTV Debut With The Property Brothers
By Emily Lee
April 14, 2020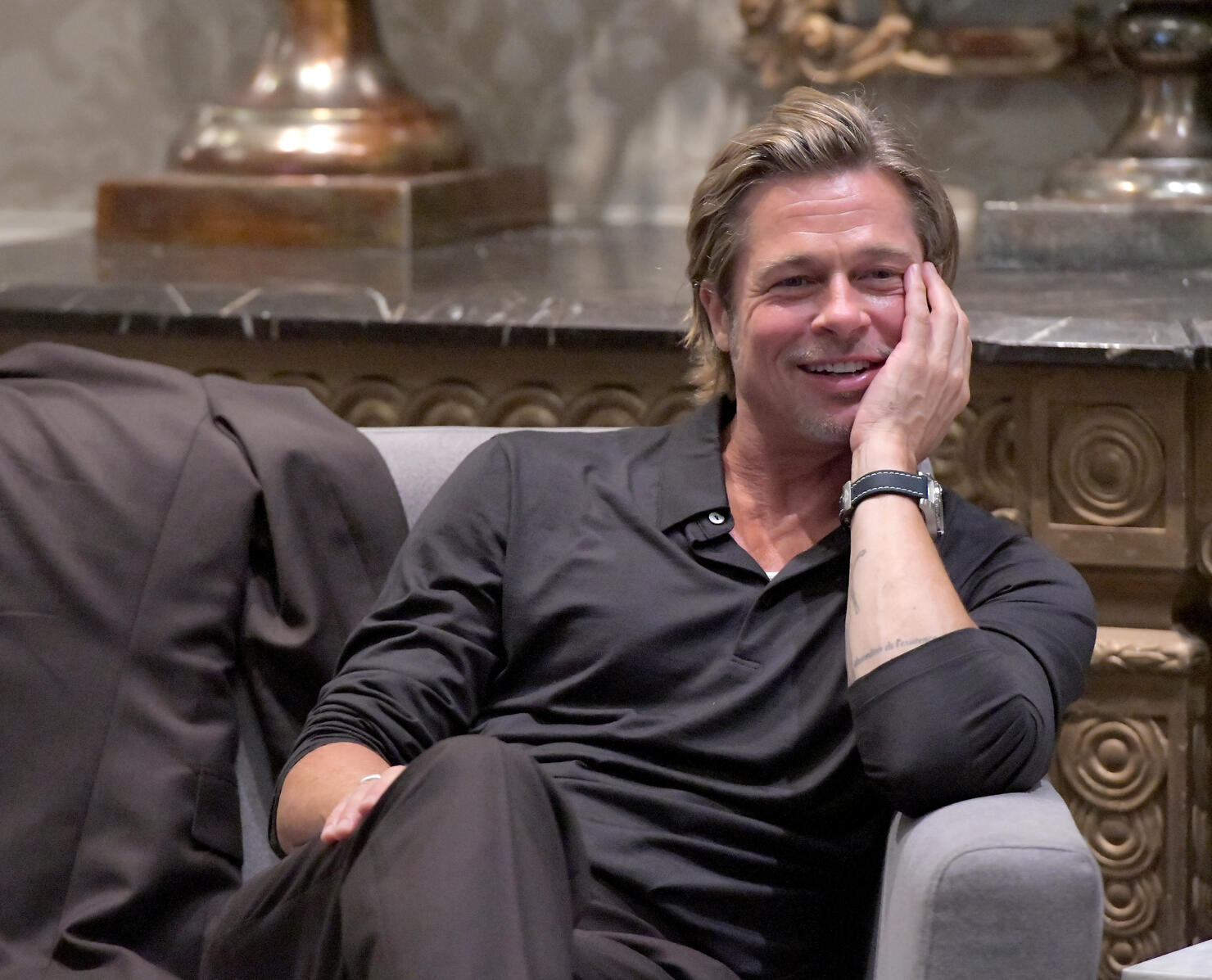 Brad Pitt made his HGTV debut on Monday (April 14). The Academy Award winner was the first A-list guest star to appear on the brand new home renovation series Celebrity IOU. The new show follows Property Brothers—Jonathon and Drew Scott— as they help ultra famous celebrities like Brad carry out a home renovation for a very special person in their lives.
In Brad's episode of Celebrity IOU, he chose to celebrate his longtime makeup artist Jean, who he described as being "like family" to him. With the help of Jonathan and Drew, Brad completed a surprise home renovation for Jean while she was out of time. HGTV shared a short clip of Jean's heartwarming reaction to the big reveal, but the entire is episode is worth checking out.
According to the Property Brothers hosts, the Once Upon a Time in Hollywood actor was "down to earth" and friendly to everyone on set while they were filming. "He wanted everybody to feel like he was spending some time getting to know them," Jonathan said. "And at the very end he remembered every single person's name on the production crew and on the construction crew. He remembered everybody and wanted to make sure that they knew how grateful he was for what was happening. He was a true gentleman in every sense of the word."
"I love that we're giving people a chance to see these big, big celebrities in a way that they've never been seen before," Drew chimed in. "It's seeing the emotional side of them, being with people who they've connected with in their life. A lot of the time, you only get to see them as artists singing or acting in a show, but you never get to see them in real life and how they are and how they interact."
Celebrity IOU airs on HGTV every Monday at 9pm ET.
Photo: Getty