OneRepublic's 'Better Days' Video Features Fan-Shot Footage from Quarantine
By Taylor Fields
April 14, 2020
The world is facing a difficult time while in the midst of the current coronavirus pandemic, but it's important to remember that there are better days ahead — and OneRepublic wrote and recorded a song about it while social distancing in quarantine. And for the official music video, the band crowdsourced footage from fans as they show what life has been like for them while in quarantine.
"Better Days" is full of hope that there will be better days ahead after this dark period as Ryan Tedder sings, "Oh, I know that they'll be better days/ Oh, that sunshine bout to come my way/ May we never ever shed another tear for today/ 'Cause oh, I know that they'll be better days."
For the "Better Days" visual, fans from around the world sent footage of themselves while social distancing and staying at home, which was collected by OneRepublic over the past few weeks. The video also shows shocking images of empty streets in major cities like New York and Los Angeles, amongst news reports covering the pandemic, in addition to encouraging messages of support for all of the first responders on the frontlines of COVID-19.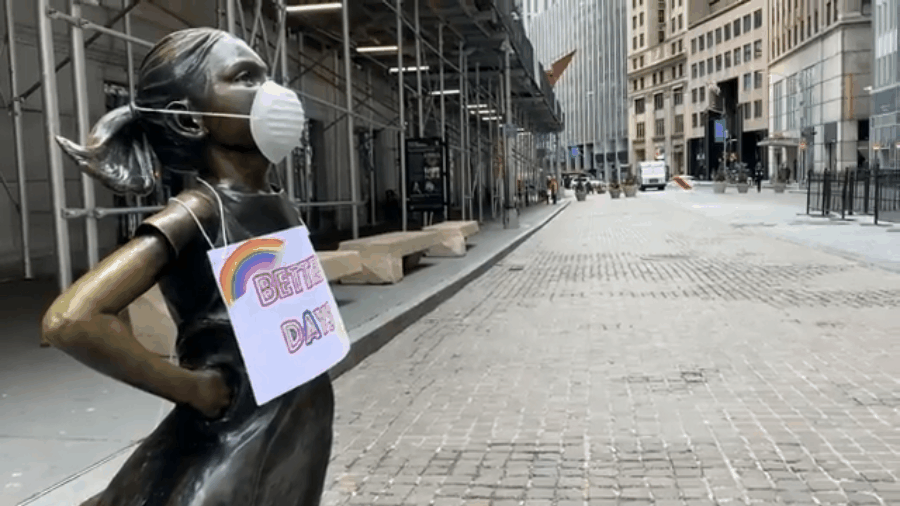 While watching the "Better Days" music video, fans can donate right on the YouTube page, and funds will go to the COVID-19 Solidarity Response Fund for WHO. As noted by OneRepublic on their YouTube page, the fund helps "ensure patients get the care they need and frontline workers get essential supplies and information; and accelerate research and development of a vaccine and treatments for all who need them."
"Better Days" will appear on OneRepublic's forthcoming new album, Human, which is their first since 2016's Oh My My. As explained in a post on social media, the band said that they had planned on releasing their new album on May 8th, but because of the circumstances surrounding the pandemic, they have postponed the release. Read the full statement below:
"Before the pandemic, we planned to release our album on May 8th. Due to the current circumstances requiring us to distance ourselves from each other and you, the release has been postponed. As many of you know we've been taking this unexpected time out to write and record some new music. Our new song 'Better Days,' written while we were quarantined after returning from our European tour, will be on the album. Thank you all for sharing your lives with us for the official music video. We can't wait to share it with you."
Chat About OneRepublic's 'Better Days' Video Features Fan-Shot Footage from Quarantine