Rob Kardashian Accuses Blac Chyna Of Pointing A Gun At Him
By Peyton Blakemore
April 14, 2020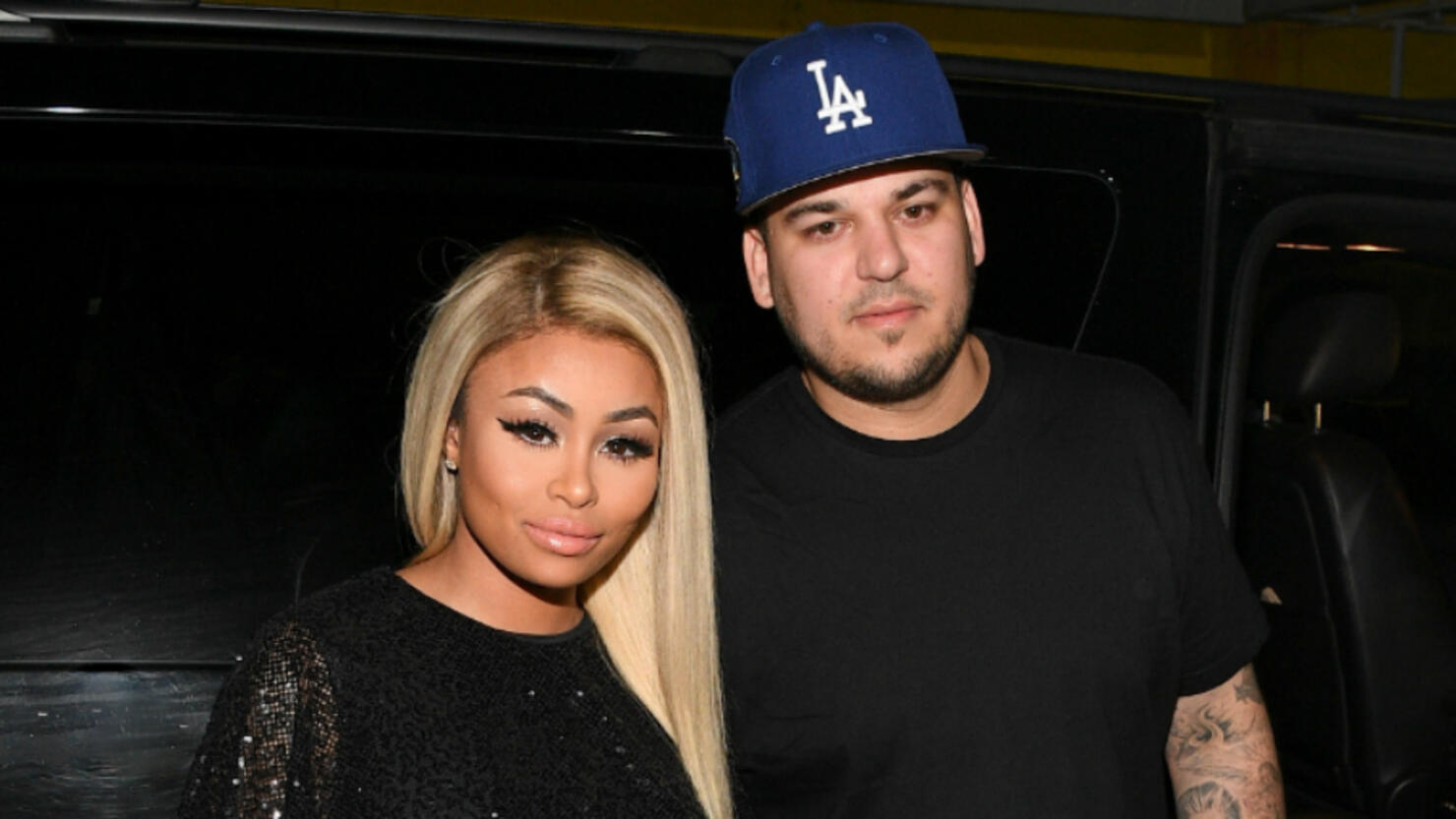 The Rob Kardashian and Blac Chyna drama continues.
Just weeks after Chyna filed legal docs claiming her daughter Dream, whom she shares with Rob, suffered multiple burns on her legs while in his care, Rob filed explosive court documents of his own.
According to the new legal documents, which were obtained by Entertainment Tonight, the 33-year-old single father claims that his ex-fiancée, Chyna, once pointed a loaded gun at him and made him fear for his life.
"She used my phone to FaceTime my friend Victory and while we were on FaceTime with him, Chyna pointed the gun at me and threatened me," he claimed in the documents, which were filed as part of his ongoing court battle with Chyna. Rob added that his ex pointed a gun at his head a second time during that same evening during another video call.
The former reality star said he believes she intended to "inflict severe injury to me and I feared for my life."
The incident allegedly occurred one month after Dream was born at a photoshoot where Rob claims Chyna was using drugs. "When Chyna is drunk and high, she is very strong," he claimed in the docs. "As the night went on and she became more and more intoxicated, her behavior escalated and she became very violent and aggressive."
"I believed that she could kill me, intentionally or because she [was] in such a drunken/high state that she could slip up and shoot me accidentally," he continued, adding that he did not believe Chyna's alleged attacks were "funny or a joke."
Chyna's attorney, Lynne Ciani, however, vehemently denied Rob's claims, saying he is lying about feeling threatened or fearing for his life. "The problem for Rob is there is not one shred of evidence to prove his false allegations," Lynne said in a statement released to ET. "In fact, Rob has admitted under oath that he sustained no injuries, did not require any medical attention, and did not seek any help from law enforcement."
"Part of that raucous and flirty celebration included Chyna ripping her fiancé Rob's shirt and then playfully stroking her fingernails against his chest," the attorney continued. "Far from being 'assault and battery,' Rob instead admitted under oath at his deposition that being scratched by a woman is 'one of the best things a man could ask for. Rob also admitted that he never feared for his life and actually thought it was 'funny' when Chyna teased him while holding Rob's unloaded gun."
Photo: Getty Images