Win Butler Confirms Arcade Fire Is Working On A New Album In Quarantine
By Katrina Nattress
April 14, 2020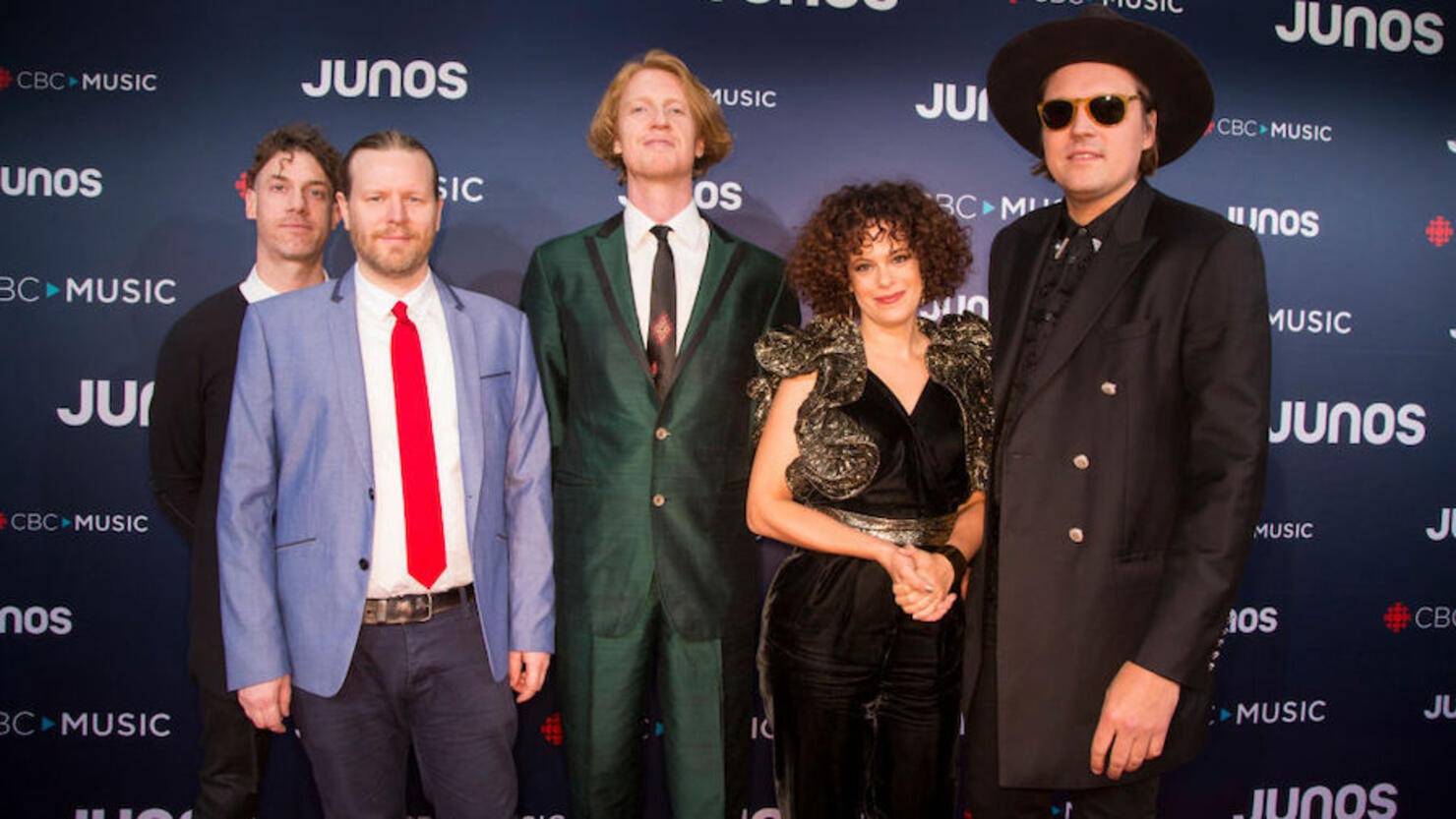 Win Butler turns 40 today (April 14), and on the eve of his birthday the Arcade Fire frontman shared a lengthy handwritten letter spread across three Instagram posts. In the first, Butler recalled how he felt when he turned 30 and that those feelings hadn't changed much in the last decade. In the second, he began detailing the new project.
"Regine and I have been writing for the last couple of years, and the band was a few months into recording new material when COVID-19 hit," he divulged. "We had been exploring a lot of lyrical and musical themes that feel almost eerily related to what is happening now (we actually have a song called Age of Anxiety written a year ago for Christ's sake - ha ha ). Needless to say, the writing has intensified, and the work is flowing out... It is challenging as ever, and with just as much purpose."
He went on to explain how he believes the pandemic will change music going forward. "Though this crisis may ultimately change or destroy aspects of the music industry, I believe it will only strengthen music as an art form," he wrote before sending a message of love to fans. "It has never felt more essential, spiritual and irreplaceable...a church that lives in the air between the source and your ears... I just want you to know, dear reader, that you aren't forgotten. The world is experiencing incredible suffering and uncertainty. I already know people who have been sick and died, and hope that you and those you love have been spared."
in the third and final post, Butler revealed that he's been spending his time in quarantine writing and recording. "For my part, I'm pouring my heart, soul and all of my precious time into the music and recording," he said. "When you listen to the music that's coming (...eventually...not soon…if you don't have patience by now, you definitely aren't reading this), you will know what we were working on under quarantine."
See Butler's full letter below.