Brad Paisley Drops Lively New Quarantine Drinking Anthem, 'No I In Beer'
By Blake Taylor
April 15, 2020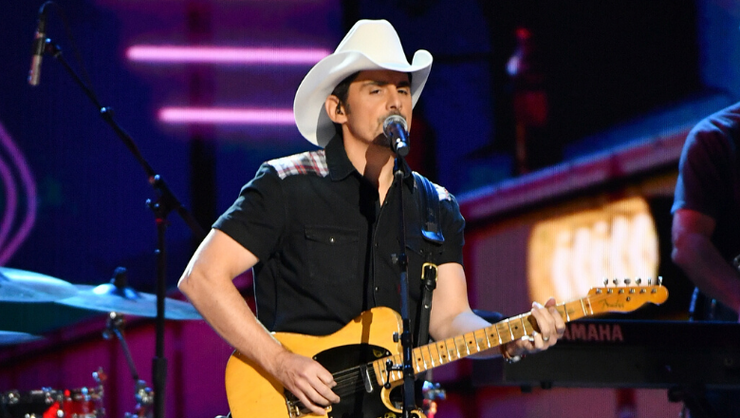 Brad Paisley's has released a new feel-good single, "No I In Beer." The song, shared on Wednesday (April 15) finds Paisley looking to cold beer to bring people together during difficult times.
"Wherever you are tonight / Whatever you're going through / Grab a long neck bottle or a big 'ol pint / And let's all have a few, 'cause / We're all in this together / To me it's all so clear / Drinkin' oughta be a team effort / There is no "I" in beer," Paisley sings.
Although the lyrics seem to apply perfectly to the idea of being quarantined during the coronavirus (COVID-19) pandemic, it was actually written by Paisley and co-writer, Kelley Lovelace, in 2018.
"This song, which wasn't written for this pandemic, but it takes on new meaning for me when I hear it now, I just feel like, you know what, life sorta sucks right now in some ways and we gotta do what we can to get through this," Paisley explained. "And if we've ever felt unified as Americans as citizens of the world, it's in the fact that nobody loves what we're going through but everybody's willing to do what we have to do and one of those things is let's be a team — let's be a drinking team and that's what we are right now."
"No I in Beer" is Paisley's first single since 2019's "My Miracle." The country singer has yet to announce any plans for a new album but in the meantime take a listen to his new single below.
Chat About Brad Paisley Drops Lively New Quarantine Drinking Anthem, 'No I In Beer'