Cristina Cuomo Details 'Terrible' Coronavirus Symptoms After Diagnosis
By Paris Close
April 18, 2020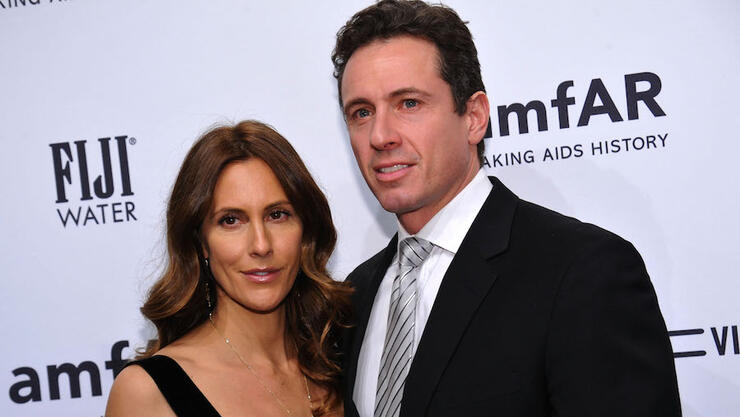 Cristina Cumo is opening up about being diagnosed with COVID-19 (coronavirus).
Weeks after her husband, CNN anchor Chris Cuomo, went public about testing positive for the novel disease, the Purist founder is speaking on her experience contracting the virus in a virtual interview with Entertainment Tonight.
"I feel pretty good today. Day 18 for him is when I woke [up] with my first symptom, which was basically a sinus-like infection," Cristina told the outlet Friday (April 17). "I was highly congested, had a terrible sinus headache, and I just thought, 'You know what, I'm so rundown. I'm not getting enough sleep, I'm feeling a lot of stress from care-giving and managing the kids and my own business that it just caught up with me.'"
Cristina recalled: "I was already out of my 14-day quarantine as a caregiver, so I thought I'm home free there's no way this is corona. And the next morning I woke up without a sense of smell or taste — and I have a very strong sense of smell, so for me not to smell, you know, it felt like the world was falling apart around me."
After experiencing "intense, explosive, negative, sinus energy," her doctor gave her a mix of vitamins that alleviated her sinus headache just hours later. "This feels like a head cold, essentially, and I'm doing everything I can to prevent it from getting into my lungs," she added, revealing that her focus is to "build up my immune system, keep it strong, as I did with Chris, so that we come out in a … healthier place."
These days, the journalist and mother of three has been quarantining in the couple's bedroom to prevent infection.
"It's become sort of my makeshift [home]. I have my tea kettle. I have my vitamins and everything there, and sort of everything that I need," she said. "And he is now out of quarantine, so he can engage with the kids and help them again. … "We just have to do our best to keep our social distance, stay home, and really take care of yourselves. Now is the time more than ever."
Photo: Getty Image
Chat About Cristina Cuomo Details 'Terrible' Coronavirus Symptoms After Diagnosis