Taylor Swift Performs "Soon You'll Get Better" During 'One World' Concert
By Taylor Fields
April 18, 2020
Taylor Swift helped pay tribute to all those who have been affected by COVID-19 with a tear-jerking performance of her emotional song "Soon You'll Get Better" - for the first time, ever.
Sitting at her piano, Taylor performed the Lover track as she sang the song's heartstring-tugging lyrics, "This won't go back to normal, if it ever was/ It's been years of hoping, and I keep saying it because/ 'Cause I have to/ Ooh-ah/ You'll get better/ Ooh-ah/ Soon, you'll get better."
"Soon You'll Get Better," which features the Dixie Chicks, was written for Taylor's mother, Andrea Swift, who has been battling cancer. During a YouTube livestream after her album Lover's release, Swift revealed that fans might not be able to hear it live. She said, "We as a family decided to put this on the album, and it's something I'm so proud of, but it's just really hard." Taylor added, "I can't sing it. It's hard to just emotionally deal with that song."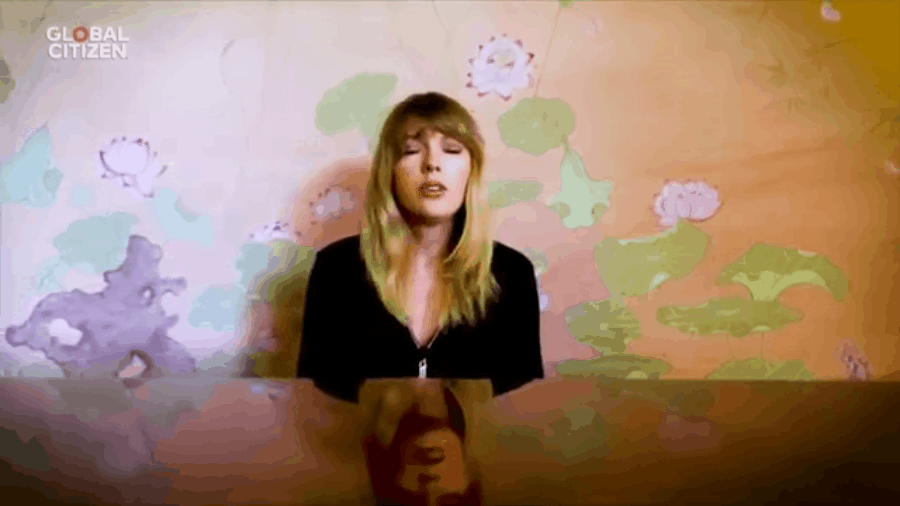 Over the last few weeks, Taylor has been trying to help those who need it. The star has donated money to fans who have lost their jobs and are facing financial and emotional stress due to the pandemic. She has also donated money to Nashville record store Grimey's New and Preloved Music, which will help pay and provide healthcare for the store's employees for three months.
And in a recent note to fans, explaining that her 2020 performances will be postponed, she explained, of the pandemic, "Please, please stay healthy and safe. I'll see you on stage as soon as I can but right now what's important is committing to this quarantine, for the sake of all of us."
Before "One World: Together at Home" aired, over $50 million was raised to help fight COVID-19 across the globe, providing much-needed support to healthcare professionals who are risking their lives every day to save others, and all of the frontline workers.
Chat About Taylor Swift Performs "Soon You'll Get Better" During 'One World' Concert