Do Not Fall For This Coronavirus Text Scam
By Dave Basner
April 20, 2020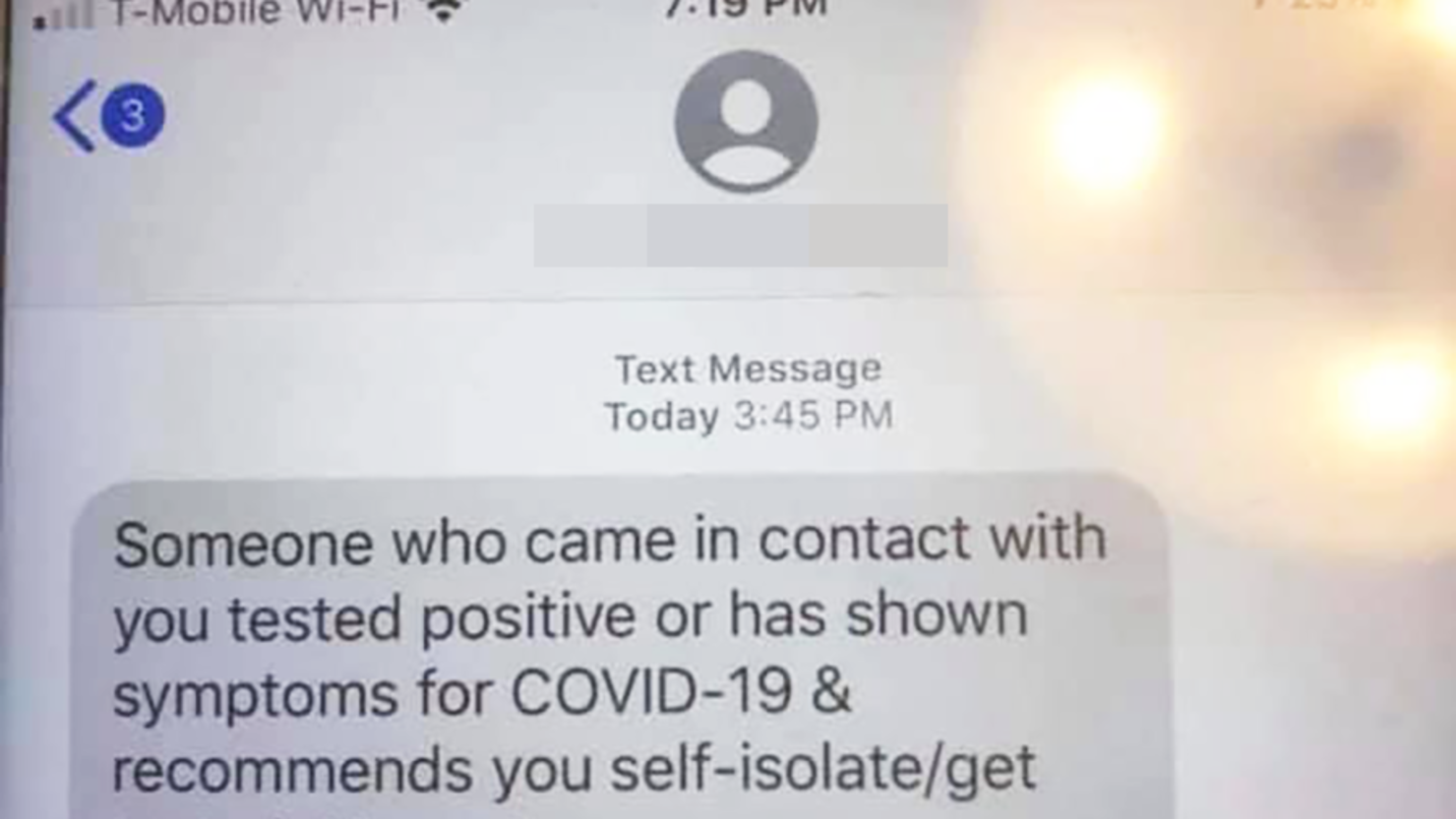 With coronavirus affecting everyone across the globe, it's a time for people to come together, but there are always some who instead use these trying times as an opportunity to scam people. Now, police have issued a warning about one such con that takes place over text and has occurred in a few states already. According to one department in Maine, who alerted residents to the scheme on Facebook, scammers are sending texts that read, "Someone who came in contact with you tested positive or has shown symptoms for COVID-19 & recommends you self-isolate/get tested." There is then a link to click for more information.
Of course, it doesn't give you information, rather it gives your data to the bad guys. The Thomaston Police Department captioned their post, "DO NOT click the link! It is a not a message from any official agency. It is however a gateway for bad actors to find their way into your world. The virus is not the only invisible enemy. Be vigilant against all threats!"
The FCC agrees that you should never click the links and instead, you should head to the Centers for Disease Control and Prevention site for the latest info.
Since there are other scams going on as well, like robocalls offering testing kits, bogus treatments or money from the government, the FCC has more advice for the citizens. They are urging everyone to never share personal or financial information on email, text or on the phone. People should also be very aware that phone numbers can be spoofed to mimic known numbers, so if you get a text from a friend or family member that seems out of character, call them first and check that it is legit before you act on it. As for government agencies, they will never ask for personal data or money.
If you think you have encountered a scam, you can file a report with the Federal Trade Commission.
Photo: Thomaston Police Department