Combating Loneliness In The Age of Covid-19 On 'Next Question'
By Diana Brown
April 20, 2020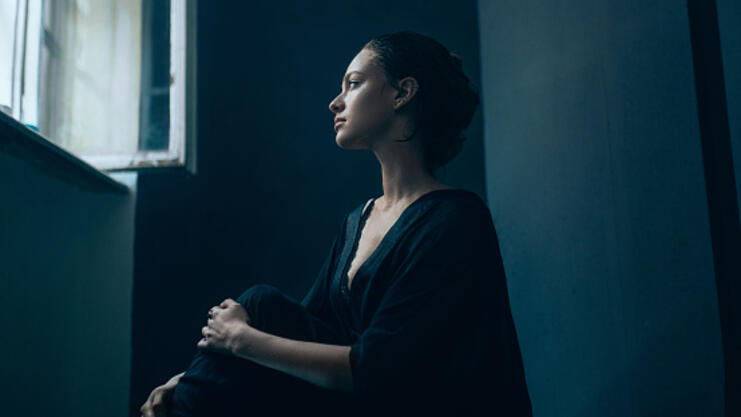 On this episode of Next Question, Katie Couric is looking at loneliness. Even before the coronavirus pandemic hit, requiring us to isolate, loneliness was already a problem – around 50% of Americans are affected by it, and it can actually increase our risk of heart disease, stroke, diabetes, depression, and dementia. Studies have found that it can have as much of a detrimental effect on our health as smoking 15 cigarettes a day. Katie talks with Dr. Vivek Murthy about the epidemic of loneliness, how it's compounded by the quarantine, what we can do about it now while we're sheltering in place, and how we can work to a brighter, more connected future.
Dr. Murthy was appointed the surgeon general in the Obama administration, and he went on a cross-country "listening tour," Katie tells us, trying to get a grasp on the most pressing health problems facing Americans. He heard about opioid and alcohol addiction, about gun violence, about overuse of social media - but the thing that struck him the most was that nearly everyone he spoke to said something like, "I feel so alone" in dealing with these problems; "I feel like nobody has my back." He had dealt with loneliness before, of course, when people would come to his hospital alone and have to make unbearably hard decisions with no one but doctors to advise them – "but I had no idea it was so common," he says. He found issues with loneliness resonated with everyone, "whether they were in a remote village in Alaska or a Congressperson in Washington, DC." 
It made him realize that "social connection...is an extraordinary source of healing;" it hadn't been measured as a health tool, "but it's one of the most powerful resources we have." Loneliness is at the root of addictions, of gun violence, of criminal behavior, so to address that problem is to address those, in many cases. His hope is that "we can emerge from this pandemic with a greater appreciation for the value that human connections can bring to our lives." And we don't have to wait for the pandemic to be over, either – he says spending some minutes each day on relationships, writing letters, doing a video conference with your parents, calling a friend to see how they're doing – while they may seem like small actions, their impact is huge. He also hopes we consider the quality of the time we spend with others: "When we focus on other people with our full attention, it brings a richness...that stretches time," he says. Five minutes of undivided attention is worth far more than thirty minutes of distracted conversation. Learn more about loneliness, and how to combat it in the age of Covid-19, on this episode of Next Question. 
If you want to be sure you're listening to the podcasts everyone else is checking out, iHeartRadio has you covered. Every Monday, iHeartRadio releases a chart showing the most popular podcasts of the week. Stay up to date on what's trending by checking out the chart here. There's even a chart just for radio podcasts here, featuring all your favorite iHeartRadio personalities like Bobby Bones, Elvis Duran, Steve Harvey and dozens of others.
Photo: Getty Images
Chat About Combating Loneliness In The Age of Covid-19 On 'Next Question'