Man 'Feels Sick' After People Spot Scary Figure Behind Him In TikTok Video
By Dave Basner
April 21, 2020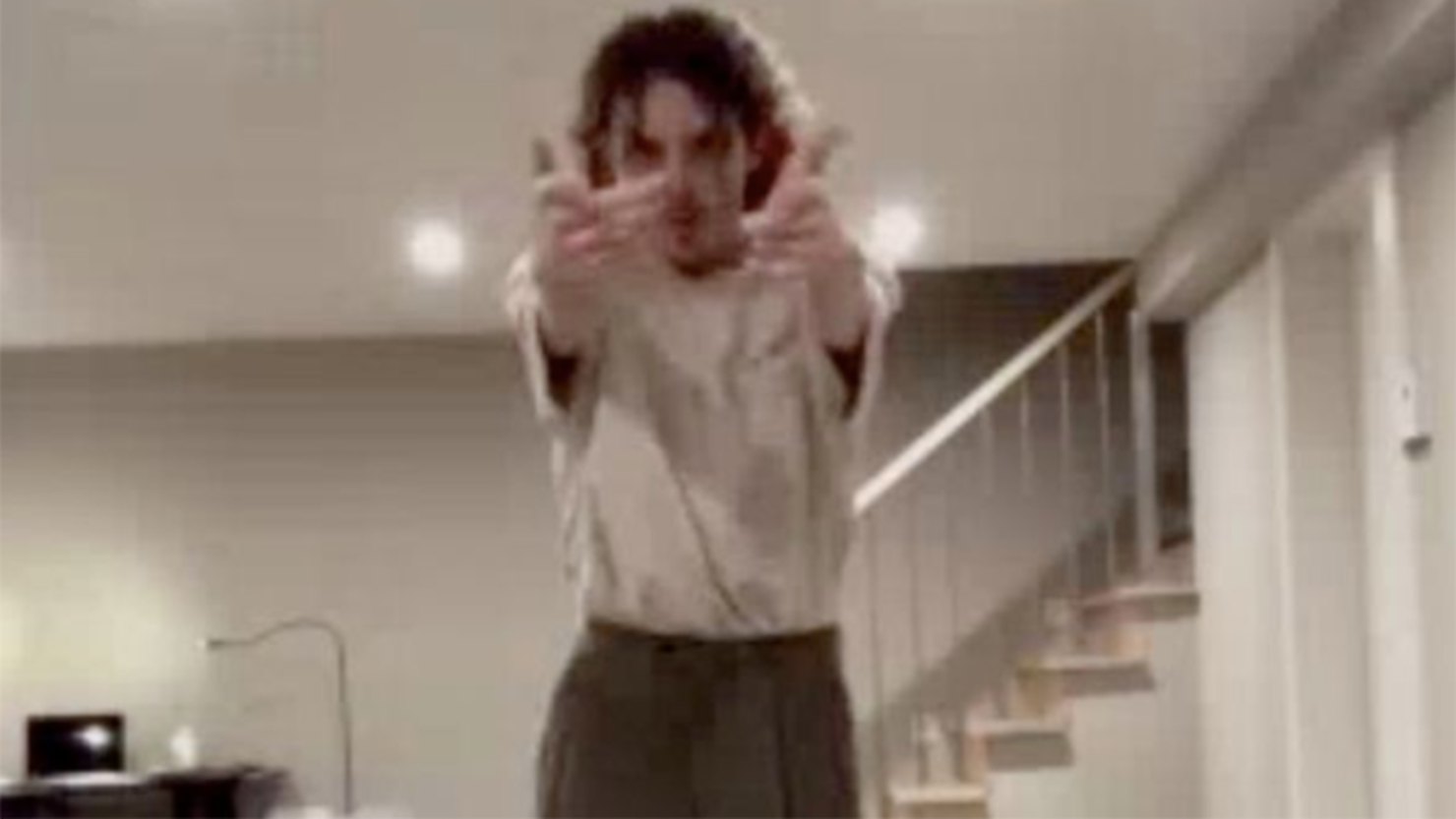 Plenty of people have created a dance video and posted it on TikTok, and for the most part, they look like any other choreographed clip on the site. That's what @reubix_cube's video looked like too since it was of him dancing to Doja Cat's "Say So." He captioned the video, "Lmao I'm home alone so I learned a TikTok dance. Love u Doja but what has my life come to?"
Everything seemed innocent enough, until a commenter noticed something in the video and wrote, "Did ya'll see that?? In the background??"
If you watch the clip closer, you can clearly see someone at the top of the stairs poking their head in the shot and looking into the room, then disappearing.
Reubix replied to the comment writing, "What am I supposed to be seeing?" but then later added that he saw it. He also posted some reaction videos:
Of course, plenty of people questioned the video. One wrote, "Ok so the fact that he had to post 'I'm home alone' and doing this oldish dance really makes me feel like it's all staged." Others were disturbed by it, stating things like, "The AMOUNT OF ANXIETY I have from his video."
Reubix later answered questions and further explained how he might look calm with everything going on but is far from it: