Prince Harry & Meghan Markle Sever Ties With 4 British Tabloids In Letter
By Emily Lee
April 20, 2020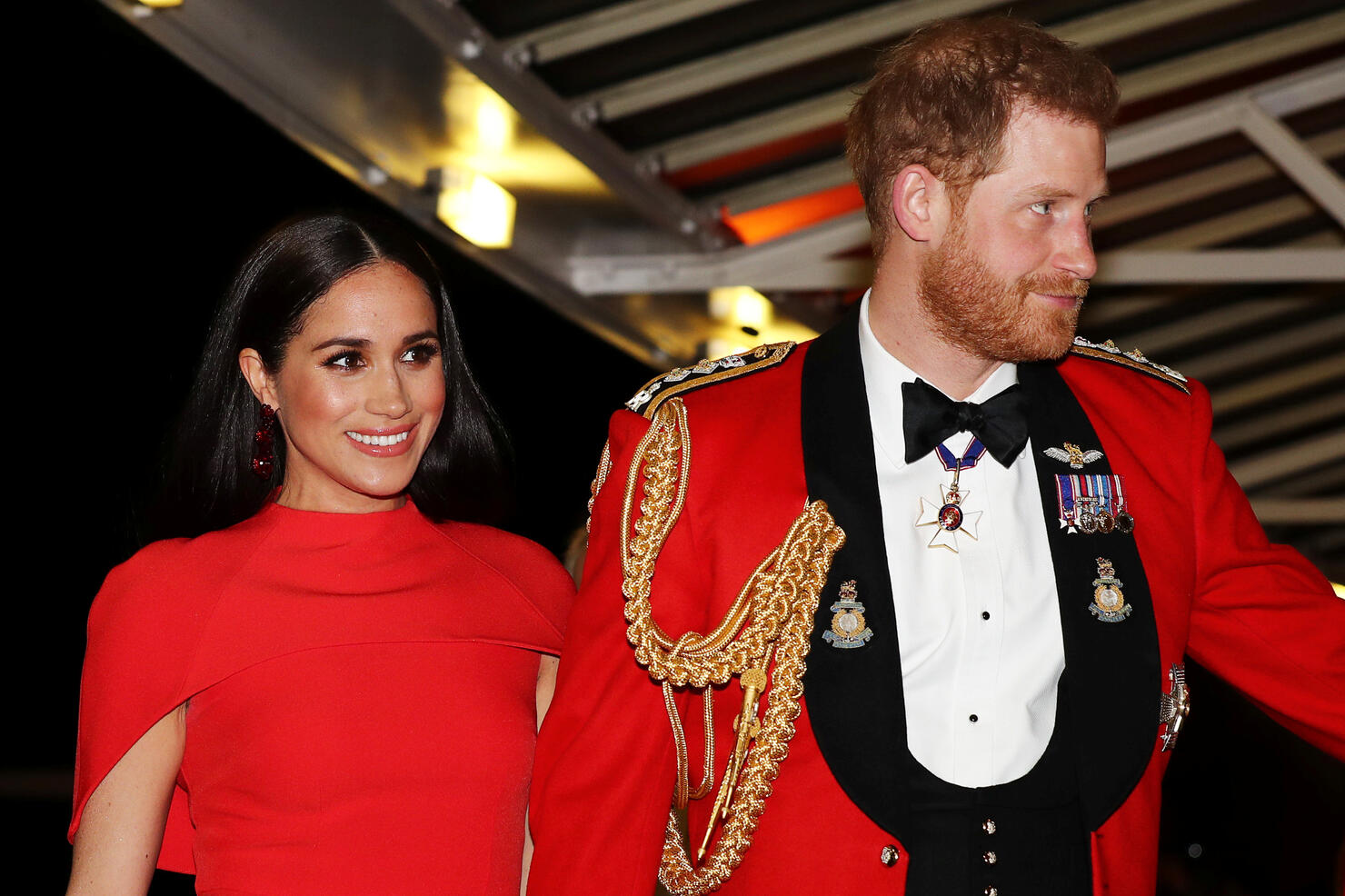 In an unprecedented move in Royal Family history, Prince Harry and Meghan Markle have officially severed ties with four British tabloids. In a strongly-worded letter sent to the editors of The Sun, The Daily Mail, The Mirror and The Express on Sunday (April 19), the Duke and Duchess of Sussex explained "there will be no corroboration and zero engagement" from them going forward. This means that Harry and Meghan will no longer confirm or deny any scoops these outlets receive and won't work with them on any of their projects in the future. The Sussexes' also made a point to note this is not a "blanket policy" for all media outlets—just the four who received their letter.
"It is gravely concerning that an influential slice of the media, over many years, has sought to insulate themselves from taking accountability for what they say or print — even when they know it will be distorted, false, or invasive beyond reason," the letter reads. "When power is enjoyed without responsibility, the trust we all place in this much-needed industry is degraded."
"The Duke and Duchess of Sussex have watched people they know — as well as complete strangers — have their lives completely pulled apart for no good reason, other than the fact that salacious gossip boosts advertising revenue," the letter continues. "With that said, please note that The Duke and Duchess of Sussex will not be engaging with your outlet. There will be no corroboration and zero engagement. This is also a policy being instated for their communications team, in order to protect that team from the side of the industry that readers never see."
In the letter, Meghan and Harry argue this decision is "not about avoiding criticism" from journalists. "It's not about shutting down public conversation or censoring accurate reporting. Media have every right to report on and indeed have an opinion on The Duke and Duchess of Sussex, good or bad. But it can't be based on a lie. They also want to be very clear: this is not in any way a blanket policy for all media."
The Sussexes sent this letter just as Meghan's lawsuit against Associated Newspapers is set to begin. She's suing the Mail on Sunday—a branch of The Daily Mail— for publishing a "private and confidential" letter she sent to her dad three months after her wedding in 2018. The legal proceedings will take place in the U.K., however, Meghan is currently in Los Angeles with Harry and their son Archie. Amid all the legal drama, they've been spotted delivering meals to the less fortunate for Project Angel Food.
Photo: Getty