Willie Nelson To Host 4/20 Live Stream Celebration
By Andrew Magnotta @AndrewMagnotta
April 20, 2020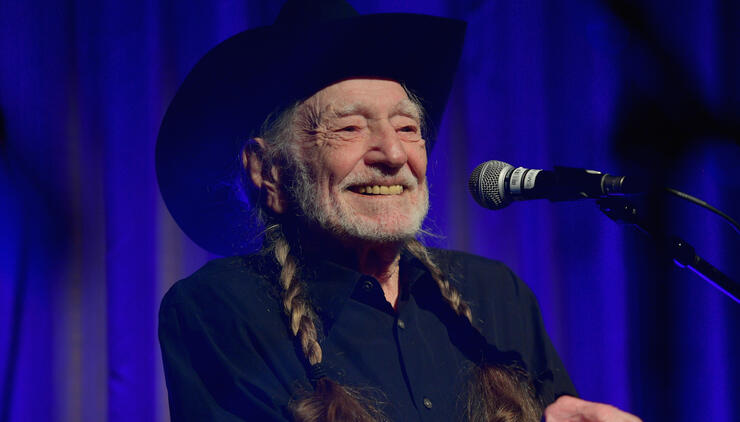 To celebrate his all-time favorite holiday today, Willie Nelson is hosting a 4/20 celebration today via live stream, and you're invited.
The Patron Saint of Pot's "Come And Toke It" party kicks off today at 4:20 p.m. CT and runs for a cool four hours and 20 minutes.
Nelson's show will include segments with various musicians, comedians, chefs and cannabis experts.
For an added bit of interactive fun, the event sponsors Luck and Willie's Reserve are encouraging viewers to share video of themselves passing "whatever toking material of their choice" to the left with the hashtags #ComeAndTokeIt and #PassLeft.
One lucky participant will be selected to join Willie himself during the broadcast.
The "Come And Toke It" lineup includes Matthew McConaughey, Jeff Bridges, Kacey Musgraves, Ziggy Marley, Kevin Smith, Nathaniel Rateliff, Lukas Nelson, Bill Maher, Nick Thune, Jimmy Webb and many others.
You can tune in to the broadcast via LuckReunion.com or via Twitch.
Both Luck and Willie's Reserve are encouraging donations to The Last Prisoner Project, a nonprofit working to bring restorative justice to the cannabis industry.
Photo: Getty Images
Chat About Willie Nelson To Host 4/20 Live Stream Celebration