Justin Bieber, Pink & More Join The 'All In Challenge' For COVID-19 Relief
By Hayden Brooks
April 21, 2020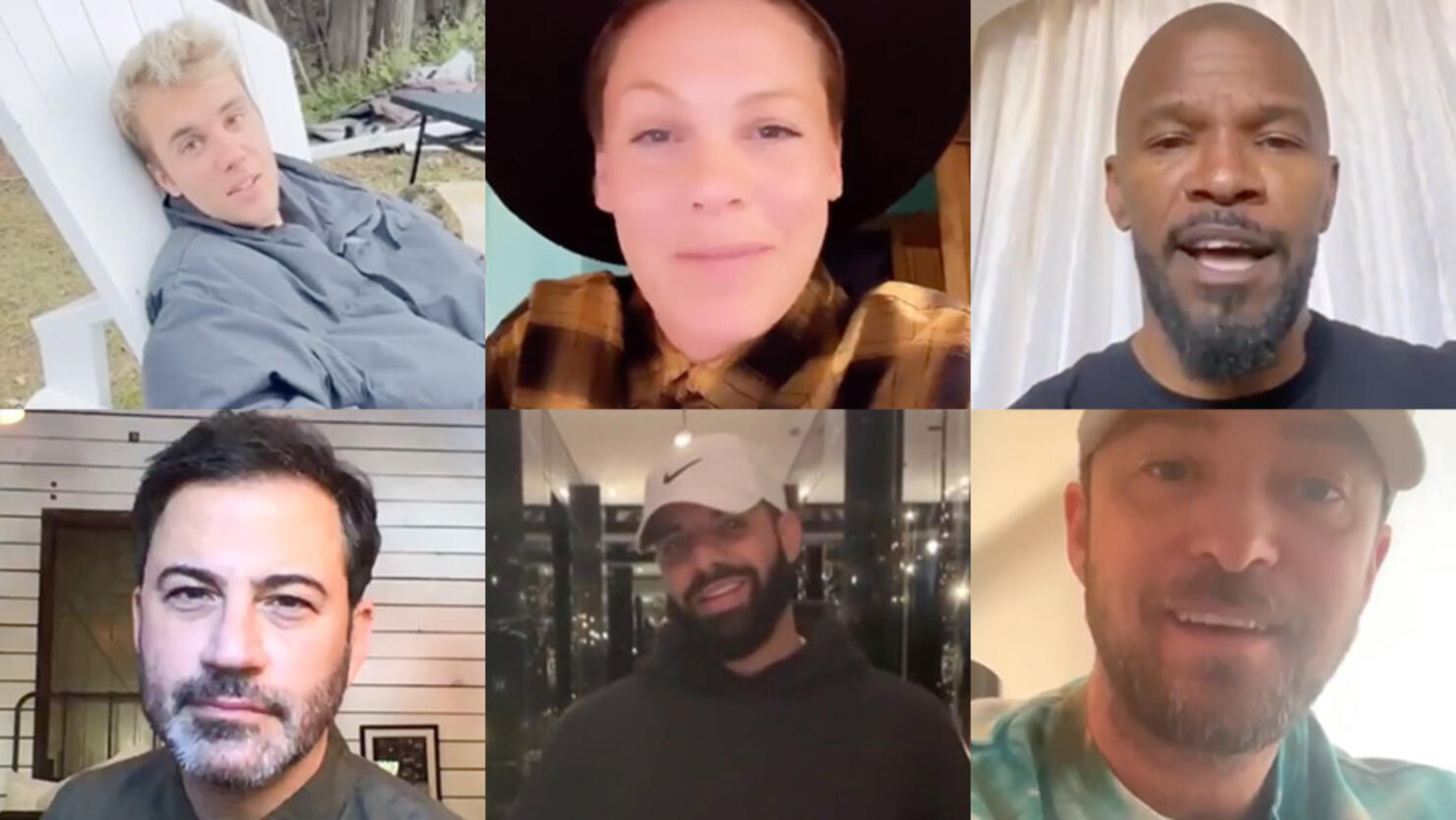 Celebrities are using their fame to raise funds for the COVID-19 pandemic and the prizes are truly one-of-a-kind. Instead of flaunting their lifestyle on social media, some of the biggest stars in the world like Justin Bieber, Drake, Madonna and more have come together to participate in the "All In Challenge."
Helmed as the world's largest digital fundraiser in history, the campaign was created and built by Fanatics founder and executive chairman Michael Rubin, along with Alan Tisch, Gary Vaynerchuk, with support from the entire Fanatics team. Through their connections in music, entertainment and sports, the organizers have set up various online auctions and giveaways to raise $100,000,000 to feed those in need as we continue to navigate the pandemic. Among the affiliated organizations include Meals on Wheels, No Kid Hungry and America's Food Fund, which is directly benefiting Feeding America and World Central Kitchen. At time of press, over $14 million had been raised thus far.
"The All In Challenge Foundation and Fanatics sit at the unique crossroads of working with nearly every league, team and athlete in this country (as well as many internationally), while having many connections to entertainers and celebrities who are friends, but also sports fans. Together, the ALL IN Challenge will hopefully raise tens of millions of dollars to tackle this problem head-on," the folks at Fanatic wrote via their online website.
Want to recruit Bieber to show up at your door and serenade you with his hit, "One Less Lonely Girl"? How about an exclusive hang with Drizzy, accompanied by tickets to his concert and flight by Air Drake? Or maybe you're interested in getting your hands on an autographed tour jacket from the one and only Queen of Pop? Scroll on below for some other noteworthy offers!
For more All In Challenge Auctions and Sweepstakes, head over to their official website.
Photo: Instagram/Fanatics