Thomas Rhett Asks Fans' What's Your Country Song?' In New Anthem
By Lauryn Snapp
April 21, 2020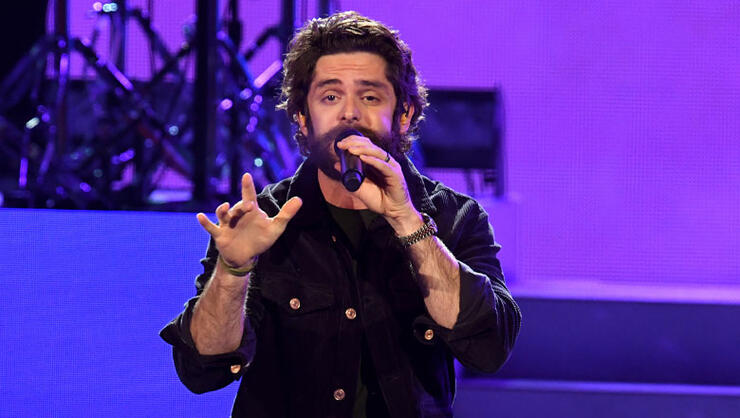 Thomas Rhett is known for his singalong-worthy songs and high energy performances. However, thanks to COVID-19, and his love for oversharing, TR is also becoming quickly recognizable for his quarantine antics. 
The "Remember You Young" singer is the latest country star to share a new coronavirus inspired song while in quarantine. Thomas took to Instagram and shared a video of himself playing his original song while asking a big question: "What's Your Country Song?" 
Watch the video below to see this country dad strum his acoustic guitar while naming some favorite country classics.
Songs TR cites in his song include:
1. George Strait's "All My Exes Live in Texas." 
2. Merle Haggard's "Mama Tried." 
3. Alan Jackson's "Chattahoochee." 
4. Deana Carter's "Strawberry Wine." 
5. Alabama's "Dixieland Delight." 
6. Hank Williams Jr.'s "Family Tradition." 
7. Rhett Akins', hit "That Ain't My Truck."
What is your country song? Let Cody Alan know on Twitter by tweeting him at @CodyAlan. 
Photo Credit: Getty Images. 
Chat About Thomas Rhett Asks Fans' What's Your Country Song?' In New Anthem