Young Thug Slams French Montana For Kendrick Lamar Comments
By Peyton Blakemore
April 22, 2020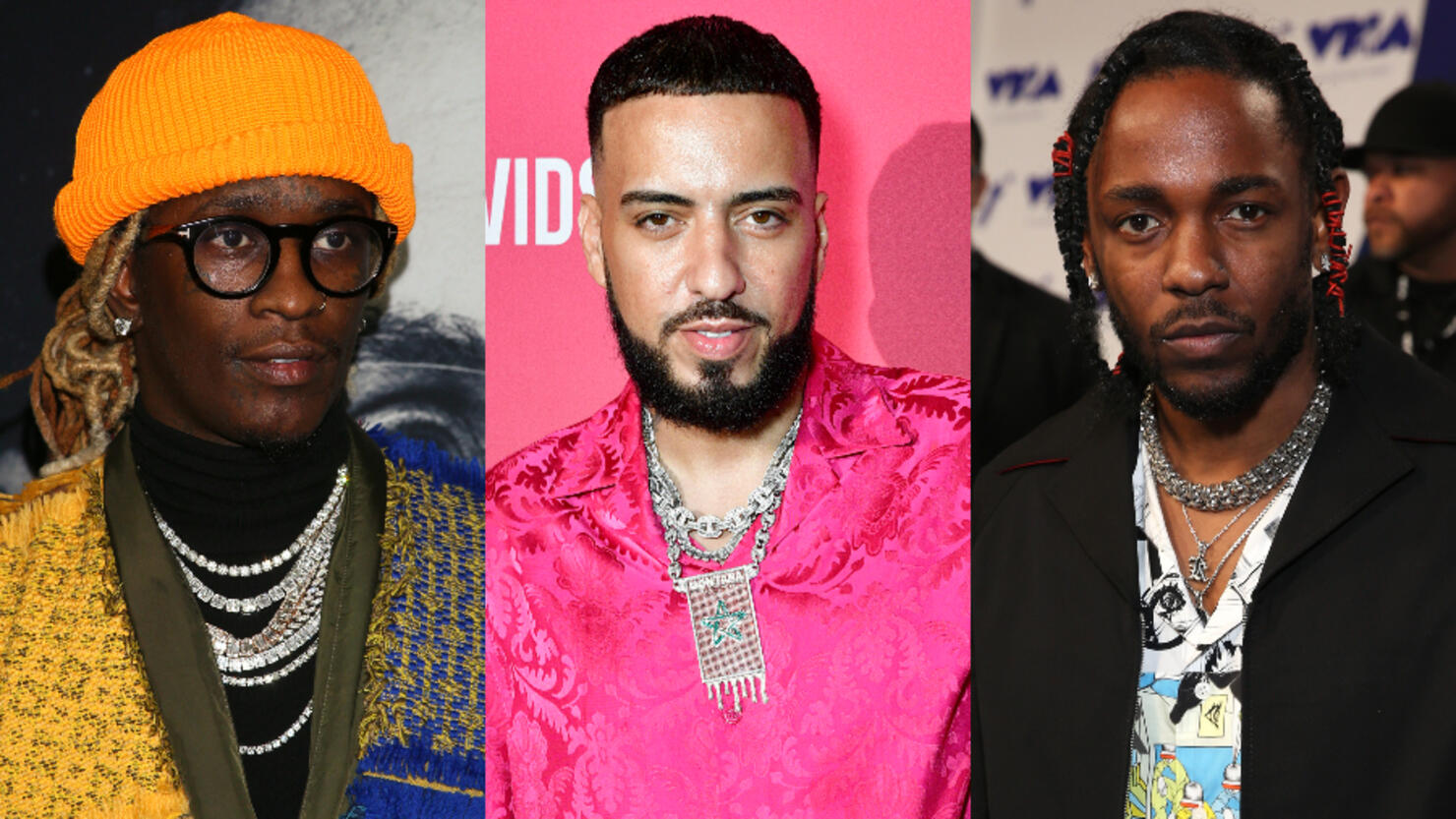 French Montana set the Internet ablaze early Wednesday morning (April 22) when he boldly proclaimed that he has more hits than Pulitzer Prize-winning rapper, Kendrick Lamar.
"IF WE JUST TALKING ABOUT ANTHEMS, !! ME VS KENDRICK HIT FOR HIT ! I BELIEVE I CAN GO NECK TO NECK," the "Writing On The Wall" rapper tweeted. "I BEEN MAKING HITS FOR A LONG TIME ! IT AINT MY FAULT I BELIEVE IN MYSELF. HOW WAS I SUPPOSED TO ANSWER THAT QUESTION ? HOW MANY TIMES I GOTTA PROVE MYSELF BEFORE I GET MINE."
As one might expect, French's comments sparked an onslaught of criticism, which led him to return to Twitter to clarify his previous tweet. "I love kendrick! that's not just for kendrick that's to anybody they put in front of me, and ask me that same question," French wrote. "what u want me to say lol ? It should be your attitude too. If u think any less of yourself don't blame it on the next person who don't ! Face with look of triumph set it up." He later added, "I was just sayin I'll win that part he is gonna win everything else but give me mines lol."
Young Thug then stepped into the chat via Instagram, expressing his strong disapproval of French's comments. "Stupid a** ni**a think he got more hits than Kendrick Lamar," he said in a video clip before bursting out laughing.
It didn't take long for French to respond with a jab of his own, clowning Thugger for wearing a dress in his "No Stylist" video.
The rappers' back-and-forth continued with each taking shots at the other's financial standing, their sexuality, and their music career.
"First of all, don't get in your feelings, bro," Thugger said at one point. "I'm just speaking from the artist standpoint. You don't got nowhere near more hits than no motherf**kin' Kendrick Lamar."
In addition to threatening to call up Meek Mill and have a video sent to him that allegedly shows French getting "knocked out," Thugger drove to the "Unforgettable" rapper's alleged old house and taunted French from outside the gate. "This is the house #AuntieFrench owned once upon a time. Dam I thought I had something to do tonight," Thugger wrote on Instagram.
To see their entire back-and-forth, check out The Shade Room's curation of Thug and French's social media posts below.
And to see how Twitter reacted to French's bold proclamation, keep scrolling to see the funniest tweets below.