Fans Think Jason Derulo Shaved His Eyebrow After Losing TikTok Bet
By Paris Close
April 23, 2020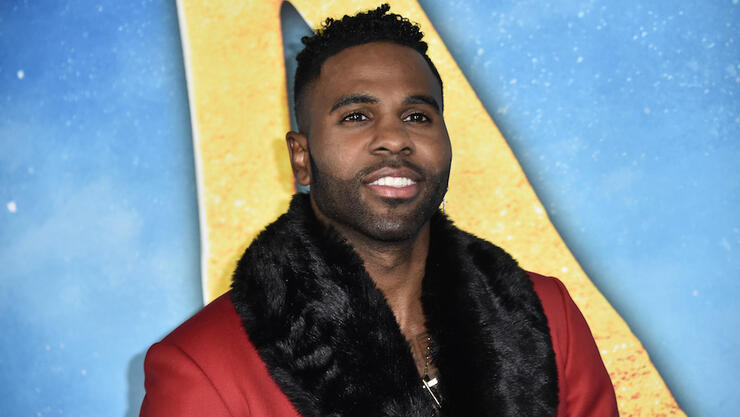 Jason Derulo appears to be short one less eyebrow after losing a TikTok bet.
The "Other Side" musician was playing basketball with friends at his mansion in California on Wednesday (April 22), but Derulo and his crew made the game a little more exciting with an interesting bet. Taking to TikTok, the singer challenged his buddy to shoot some hoops — the first to miss has to shave off their eyebrow.
"I'm tired of this man running his mouth," the 30-year-old superstar boasted. "The loser … has to shave their eyebrow off — first one to miss!"
Things started off well for the entertainer, who matched his friend by landing shot after shot, Derulo was eventually lumped with the bet after bricking first. You can even see the sense of shock on the artist's face as he clasps his hand over his mouth in astonishment, realizing what he has to do.
Taking the L in stride, Derulo (albeit reluctantly) grabs some electric trimmers and seems to buzz off his right eyebrow — or does he?
While the musician had fans convinced he'd actually shaved his eyebrow in a shirtless mirror selfie on Instagram, the "Marry Me" musician admitted it was all a prank. He confessed as much while speaking with Elvis Duran in a Zoom interview.
"That was a little CGI, don't tell nobody," Derulo whispered jokingly into the camera. "Basically we played a game and the first one to miss was supposed to shave off their eyebrow. But you know, it was for the video. I probably wouldn't have lost if it was ya know real."
See the clips for yourself down below.