Keith Urban Unveils Nostalgic New Song, 'Polaroid'
By Blake Taylor
April 24, 2020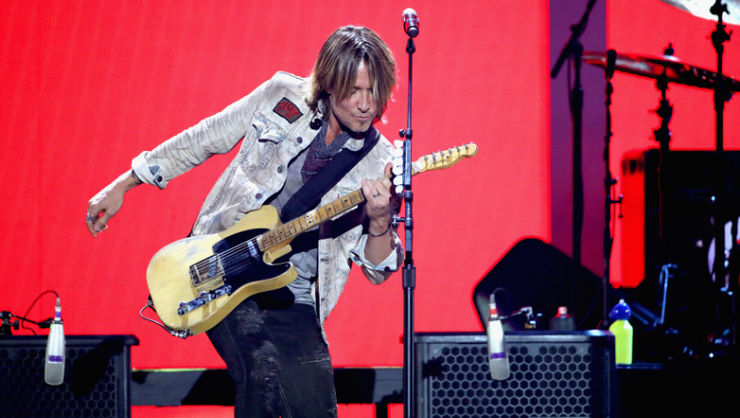 Ahead of his forthcoming studio album due this fall, Keith Urban has released more new music. His new song, "Polaroid" was shared on Friday (April 24) along with the music video.
The nostalgic track finds Urban looking back on an old polaroid photo admitting, "The night it was taken, I didn't have a clue / That someday I'd be something more than just a boy in a Polaroid with you."
Urban says he felt an immediate connection with the lyrics as it brought him back to a specific moment in his own life. "I really connected with the song," he says. "I used to have this house that I lived in with a few guys in my band and at some point, someone gave us this polaroid camera. We used it to take pictures of everybody and everything - crazy stuff that happened. We had all fo them posted on a big board and I so clearly saw that the minute I heard the song."
The music video, directed by Dano Serny, finds Urban bringing the song to life at a pool party. The video was based around motion-control technology, which required actors to hold their positions for some time, similar to the "mannequin challenge."
"There was a guy and a girl on a swimming pool diving board, and Dano went out and was repositioning them for the next shot, and they're getting a little bit closer, and a bit closer, and then this girl is straddling this guy," Urban explained to Entertainment Weekly, adding that his first thought was, "Gosh, this is amazing. These people are really, really great going with this."
"Polaroid" follows Urban's current single, "God Whispered Your Name." Check out the new music video below.
Chat About Keith Urban Unveils Nostalgic New Song, 'Polaroid'