Travis Scott & Kid Cudi Debut New Song 'The Scotts' During Fortnite Concert
By Peyton Blakemore
April 24, 2020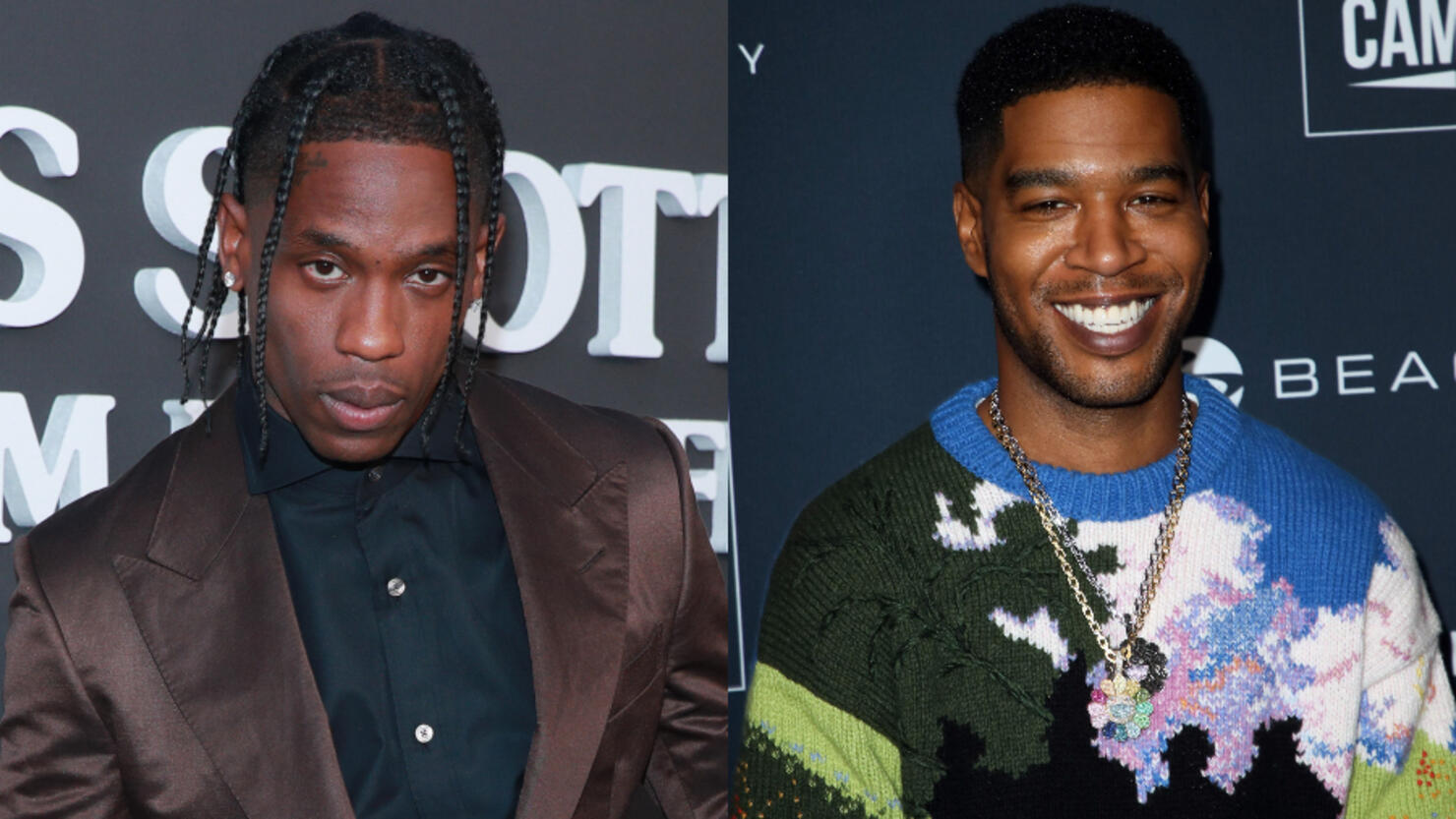 Travis Scott and Kid Cudi's highly anticipated collab "The Scotts" is out of this world.
In what some have deemed the "passing of the torch," Cudi joins his protege, Travis, on the trippy track, which was produced by Take A Daytrip, Dot Da Genius, and Plain Pat with co-production from Travis and Mike Dean.
Travis teased the collab on Thursday (April 23), kicking off his virtual Fortnite headlining in-game concert series called "Astronomical" by previewing the collaboration with Cudi. The full track arrived hours later at Midnight on Friday (April 24) during Scott's Fortnite takeover.
The track finds Travis and Cudi rapping about the trouble of the world as they discuss law enforcement, hustling and more. "We see the hype outside (Yeah)/ Right from the house, uh/ Took it straight from outside (Yeah)/ Straight to the couch (Mm)/ We put the mic outside (Yeah)/ Air that sh*t out, uh (Mm)/ You lettin' THE SCOTTS outside (Yeah)/ We runnin' the scouts," Travis sings.
As fans know, the song's title "The Scotts" is also what Trav and Cudi call themselves as a hip-hop supergroup. The name is derived from Cudi's birth name, Scott Mescudi, and Travis' stage name, Travis Scott, which has long been rumored to have been inspired by Cudi's real name.
Throughout Travis' career, he's spoken of his great admiration of Cudi. Specifically in 2016, he told Rolling Stone he wouldn't be here if it wasn't for Cudi's influence on his life.
"In my whole career, all I wanted was acceptance from Kid Cudi," the Houston rapper shared. "I don't care about nothing else! This dude saved my life. He kept me from doing a lot of f**ked up sh*t to myself, kept me on the right path. That's why I make music, that's why I go hard for the fans."
Photo: Getty Images