Alex Trebek Calls Contestant 'Loser' And Fans Are Losing Their Minds
By Paris Close
April 25, 2020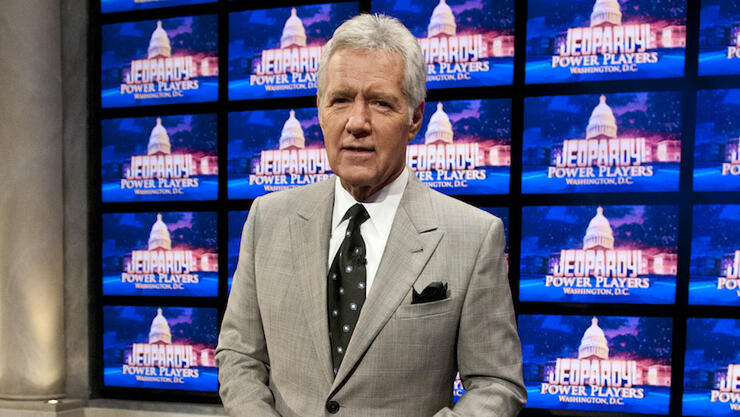 Alex Trebek is catching heat for insulting a contestant in a resurfaced Jeopardy clip.
Trebek has been beloved for his infamous quips on the long-running game show over the years, but a recently-surfaced clip of the 79-year-old host embarrassing a contestant has drawn mixed reactions from fans on social media.
In the video, originally aired on October 12, 2016, shows him introducing Susan Cole of Maryland, of whom Trebek says, "Her favorite type of music is something I've never heard of, but it doesn't sound like fun."
"I think it's very fun. It's called nerd-core hip-hop," says Cole, who explains that the genre includes raps about things like "video games, science fiction, having a hard time meeting romantic partners."
As audience members start laughing in the crowd, the moment takes an unexpected turn when Trebek — known for his wisecracks — makes an unthinkable comment. "Losers, in other words," he replied, referring to Cole and other with similar interests.
(You can see the clip here, too.)
While the clip cuts off too soon before we could hear Cole's response, disgruntled nerds gave Trebek a mouthful on Twitter.
"Lost all respect for Alex when I first saw this. What a trash comment to make," one user tweeted.
Another user added, "Who would have guessed that the long-running host of a TV show for trivia nerds would be a bully and refer to nerds as losers? F—k that guy."
"Dang Alex !! Cut her smooth !!" someone else chimed in among the crop of endless memes.
According to the New York Post, the 25-second footage was reportedly pulled from the episode at the time. Even so, the joke's on Trebek — Cole actually walked away $20,600 in winnings that evening, and ended with a three-game winning streak, bagging $67,800.
So, in other words: nerds win.
Photo: Getty Images
Chat About Alex Trebek Calls Contestant 'Loser' And Fans Are Losing Their Minds