X Ambassadors Are Making New Music While In Lockdown
By Katrina Nattress
April 25, 2020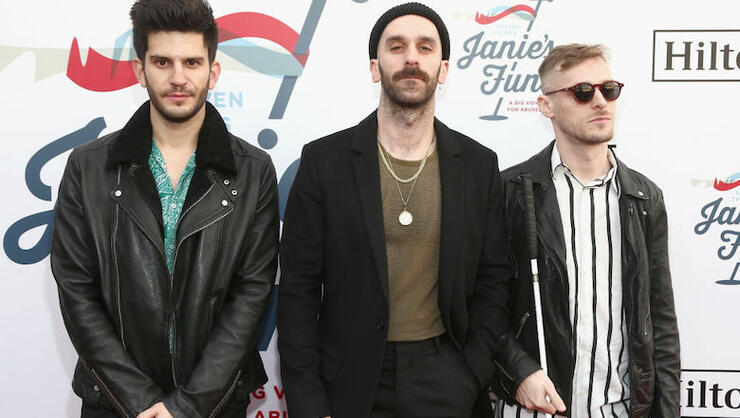 Like most of us, X Ambassadors are having a hard time as quarantine stretches on. Thankfully, they've been keeping busy by planning livestreams (!!) and working on new music (!!!). On Friday (April 24), the band checked in with fans on Instagram and shared what they've been doing the past month and a half while on lockdown.
"Week 6. It's all starting to kind of blur together... we're all still making music and keep busy (surprisingly busy), but there's this cloud looming over our heads knowing that it's gonna probably be a while before we're able to go out and do what we were made for... playing live shows," the band wrote. "In the meantime though, we're thinking of different ways (when we're finally all able to be in the same room again) to put on shows for you again via the internet. The internet is cool and sometimes hard to figure out and sometimes makes you sad but mostly it's cool. And the internet is currently our only way of connecting with you all, so we're gonna make the best of it. Keep your spirits up, we'll be making some new music for you / releasing some stuff soon / putting on live streams whenever we can. Love all of y'all, stay safe. Hopefully starting to see a light at the end of the tunnel here ❤️"
See the uplifting post below.
Chat About X Ambassadors Are Making New Music While In Lockdown