Bishop Briggs Wants To Sell Polaroids To Raise Money For COVID-19 Relief
By Katrina Nattress
April 27, 2020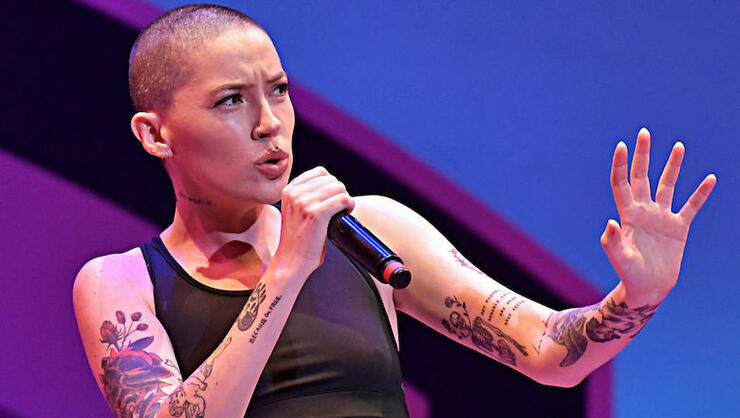 Would you buy a polaroid of Bishop Briggs if it was for sale? This is a question the singer is asking fans on social media (the answer is obviously YES).
On Sunday (April 26), she took to Instagram to gauge interest in her creative way to raise money for COVID-19 relief. "if u follow me on tik tok u have already seen dis," she wrote alongside a video montage of polaroid photos. "Been thinkin of creative ways to raise $$ for covid-19 relief & found some old polaroids. Would anyone want one?"
Unsurprisingly, the replies are fans saying "hell yes" in a variety of ways. See Briggs' post below.
Earlier this month, Briggs offered fans a "peaceful feeling" by covering "Oh Happy Day" from Sister Act II.
"I was in a gospel choir when I was little and whenever I sang this it brought me so much joy," she captioned the video on Instagram. "So, the other night I started recording myself singing every part of the choir in the hopes that this could offer the same peaceful feeling to you that I felt as a kid. Sometimes we have to remind ourselves that good still exists. You just have to look for it."
Photo: Getty Images
Chat About Bishop Briggs Wants To Sell Polaroids To Raise Money For COVID-19 Relief