Genesis Reunion With Peter Gabriel, Steve Hackett Would Be 'Uphill' Effort
By Andrew Magnotta @AndrewMagnotta
April 27, 2020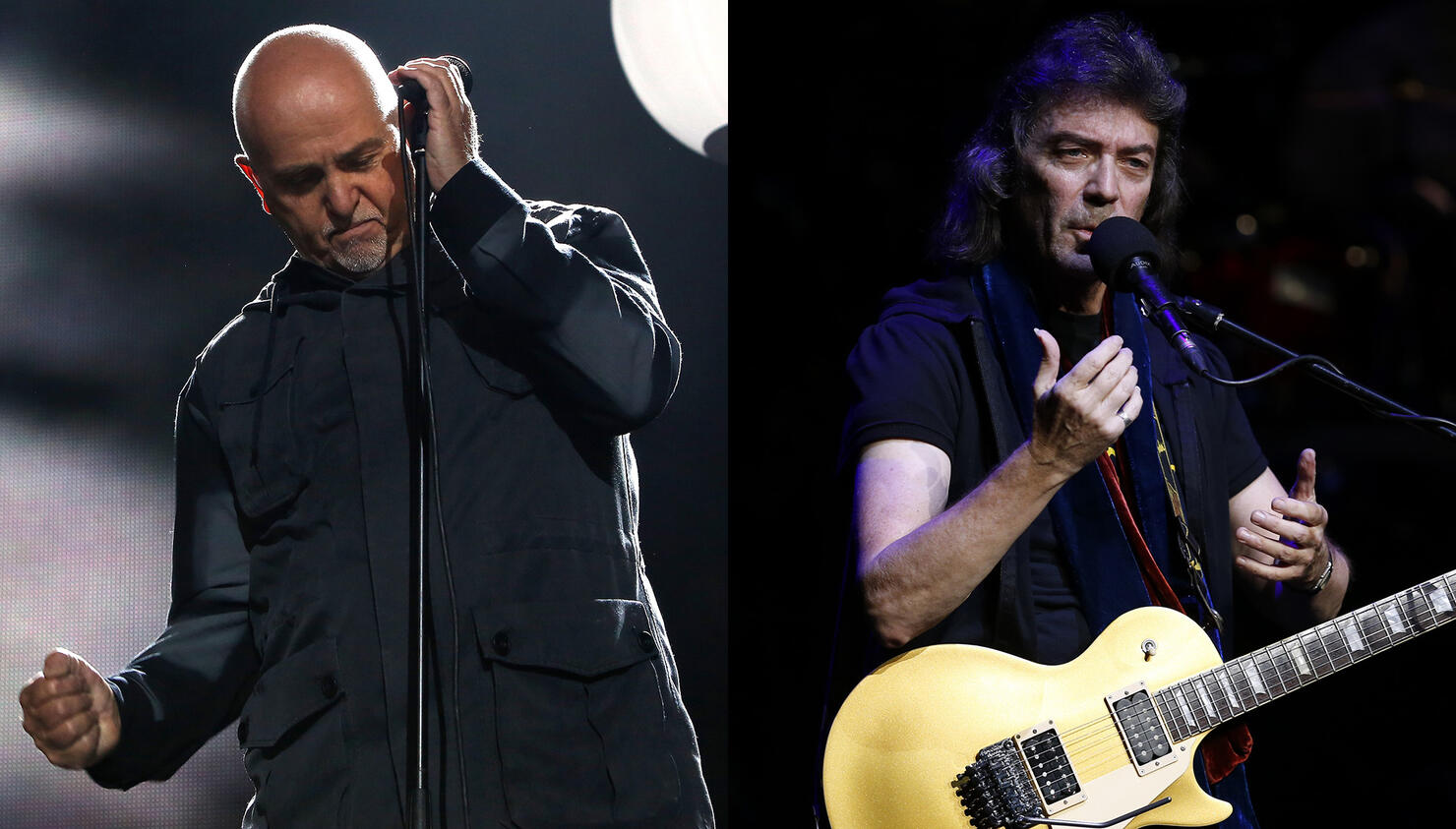 Genesis confirmed last month its plans to reunite Phil Collins, Tony Banks and Mike Rutherford this fall for their first live shows together in 13 years.
The trio headed up the band for over 30 years during its most commercially-successful period, but that doesn't stop many old school Genesis fans from demanding a reunion among the band's mid-'70s-era lineup, which also included Peter Gabriel and guitarist Steve Hackett.
Rutherford, Banks and Collins entertained the idea in a recent interview with Mojo magazine. The five musicians say they aren't opposed to a reunion in theory, but the exercise of making it work in real-life reveals a variety of challenges.
"I know people love the idea that the five of us will get together again," Rutherford said, "but the songs most people know and love are from the last 40 years. Peter left so long ago [in 1975]. I really don't know what we could do with him now."
Banks agreed with Rutherford's assessment, adding that while he loves the early Genesis material, "it would be weird to just do songs from that period."
Collins offered that bringing Gabriel and Hackett back would be an "uphill" endeavor.
"Playing with Mike and Tony is the easy option," Collins said.
Genesis' provocative image and progressive sound changed radically following Gabriel's departure. Fitting that early material into a set of pop radio hits could be tricky musically, awkward logistically — where do Gabriel and Hackett go when the band starts playing the hits? — and divisive in terms of the audience, which is mostly familiar with Genesis as a trio (and Gabriel as a solo artists unto himself).
Whereas Hackett's tenure lasted until 1977, the guitarist's departure came after years of fighting for creative input with his bandmates.
Though the hard feelings have waned over the past 40-plus years during which Hackett has established himself as a guitar innovator, he's largely left his Genesis catalog in the past, with the exception of material from his final album with the group, 1976's Wind & Wuthering.
Genesis's 'The Last Domino?' tour is scheduled to begin in the U.K. and Ireland in November.
Photo: Getty Images