Teddy Time: Brantley Gilbert + Beau Join Cody Alan For Puppy Playdate
By Lauryn Snapp
April 27, 2020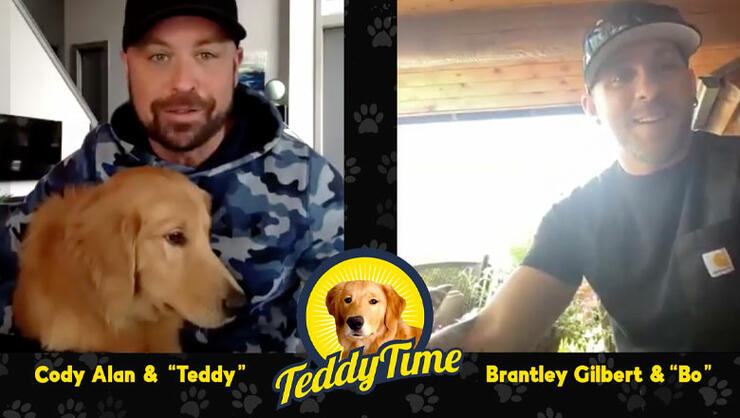 Country star, Brantley Gilbert and his dog Beau join Cody Alan and Teddy for this week's online puppy playdate!
Does Beau know any tricks? Does he like kitties? And, what did Beau do to a stuffed flamingo?
Questions are asked, and secrets are shared between these two golden retrievers and their humans. Watch their conversation by clicking the link below.
Brantley's "Fire't Up" album is available now and offers a little something for every type of country fan. Stream or download this collection of rock-infused party anthems alongside lighter and lyrically driven tracks. More details can be found at www.BrantleyGilbert.com.
Photo Credit: Getty Images.
Country star, Brantley Gilbert and his dog Beau join Cody Alan and Teddy for this week's online puppy playdate! Watch the video below to see what happens!

Posted by After MidNite on Monday, April 27, 2020